COM Virtual DLP "Network Myths, Missteps, and Mysteries"
---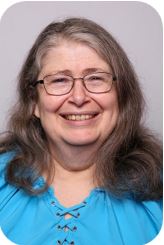 This talk will shine light on the backstory of why and how the network protocols that make up our internet today were developed.
The talk will cover the following areas:
A bit of tutorial on some of the protocols we'll talk about
Making a case that some decisions the industry made were wrong
And talking about good technologies that might never had been invented if the world had made the right decisions originally
Conclusion: The only way to understand today's Internet protocols is to understand the history.
Key Takeaways
Learned about a bunch of protocols (Ethernet, spanning tree, CLNP, IPv4, IPv6, IPSec, DHCP, NAT)
Made a good case that some decisions were "wrong"
Explained why DHCP and NAT are quite valuable, and would not have been invented without those wrong decisions
Had some fun.
---
Date and Time
Location
Hosts
Registration
---
Date: 15 Dec 2020
Time: 07:00 PM to 08:00 PM
All times are (GMT-05:00) US/Eastern
Add Event to Calendar
If you are not a robot, please complete the ReCAPTCHA to display virtual attendance info.

Orlando, Florida
United States 32803
---
Starts 21 November 2020 12:00 AM
Ends 15 December 2020 12:00 PM
All times are (GMT-05:00) US/Eastern
No Admission Charge
---
Speakers
Dr. Radia Perlman
Topic:
Network Myths, Missteps, and Mysteries
Biography:
Radia Perlman's work has had a profound impact on how computer networks function today, enabling huge networks, like the Internet, to be robust, scalable, and largely self-managing. She also invented the spanning tree algorithm, which is what "Ethernet" is using today. She has also made contributions in network security, including scalable data expiration, distributed algorithms resilient despite malicious participants, DDOS prevention techniques, and user authentication.
She is a Fellow at Dell Technologies, and has taught as adjunct faculty at University of Washington, Harvard, and MIT. She wrote the textbook "Interconnections: and co-wrote the textbook "Network Security". She holds over 100 issued patents and has received numerous awards, including induction into the Inventor Hall of Fame, lifetime achievement awards from ACM's SIGCOMM and USENIX, election to the National Academy of Engineering, induction into the Internet Hall of Fame, and an honorary doctorate from KTH. She has a PhD in computer science from MIT.
---