JILS - Condition Monitoring of Bulk Handling Conveyors - Tradition and Trends
---
JILS - Condition Monitoring of Bulk Handling Conveyors - Tradition and Trends
Thursday 11 March 2021
Both Face to Face and Webex presentation
---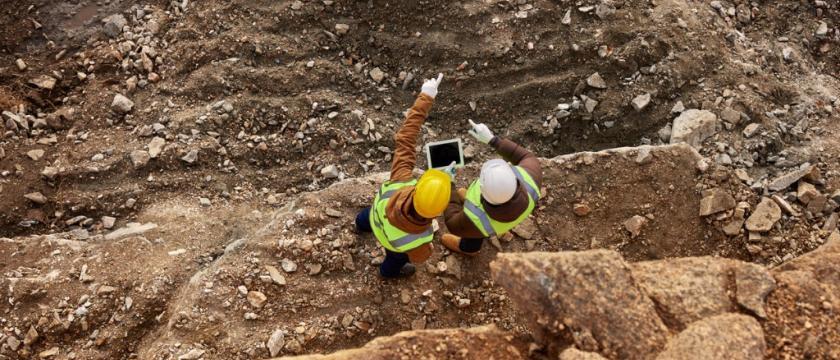 Bulk-handling conveyors have been an essential part of mining operations for centuries. Despite the passage of time, and opportunity for improvement the most substantial innovation has been the inclusion of ball bearings, leaving conveyors as one of the most likely points of failure in Pit-to-Port product delivery.
MineSensor™ is a patented miniature wireless solution that retro-fits on conveyor rolls, measuring the bearing temperature and shell-wear periodically, helping to bring the bulk-handling conveyor into the modern IoT world.
In this talk, the approach, and challenges in making a miniature retrofittable transponder rugged, reliable, and low-cost in a very harsh environment are discussed.
---
Date and Time
Location
Hosts
Registration
---
Date: 11 Mar 2021
Time: 05:30 PM to 07:30 PM
All times are (UTC+10:00) Sydney
Add Event to Calendar
If you are not a robot, please complete the ReCAPTCHA to display virtual attendance info.

44 Market St
Sydney, New South Wales
Australia 2000
---
---
Speakers
David Bull
Biography:
David's career spans from the commercialisation of various products from medical diagnostics and telecommunications through to industrial controls. With over 20 years experience in the start-up space he brings a lateral approach to product innovation and strategy. Many of his products have transitioned to volume manufacture in Australia, New Zealand, China, Vietnam, and the United States.
He is also a signatory on 16 international patents and has published more than 20 peer reviewed publications. His products have garnered various international awards. In July 2016 he was elected as a Fellow of the Biomedical, Information, Telecommunications and Electronics Colleges.
---
Note:- This is both a physical and Webex presentaion. You need to register to attend.
---