IEEE SUSTECH-TALK #5: How Emerging Markets are Leading the Cashless Evolution & Sustainability of a Cashless Society
---
SusTech 2021 is hosting talks on Sustainability leading up to the virtual conference:
April 22-24, 2021. https://ieee-sustech.org/
---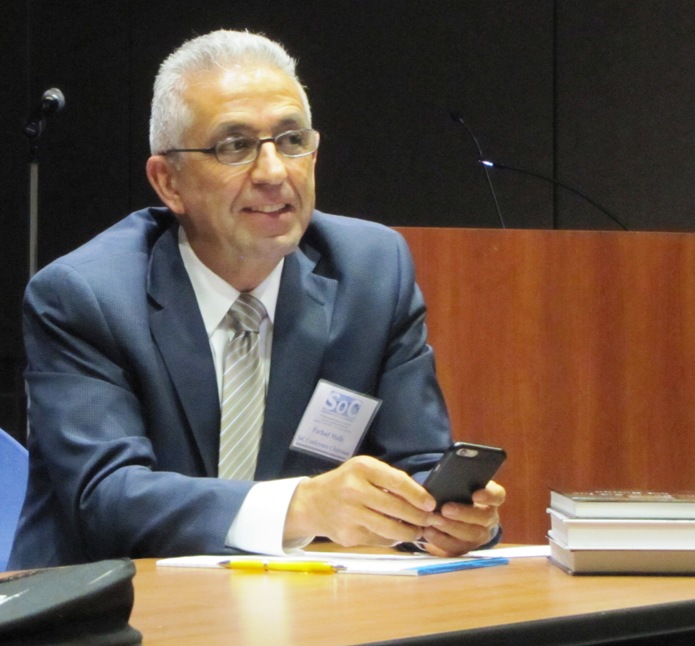 ABSTRACT
Over the past several decades, retail segment, banks, FinTechs, government organizations, and other financial institutions have been working diligently on developing a financial world that allows for all financial transactions to take place without using cash (i.e., cashless) –i.e., by using debit and credit cards to contactless cards and now utilizing digital wallets.
Blockchain has been identified and being used as the core technology for the global cashless transformation.
This global transformation has been given a significant boost by the COVID-19 related challenges, but while people globally scrambling for less physical contact (contactless) in their day-to-day transactions, they may well be overlooking more fundamental flaws and complex challenges of a completely cashless society. In this talk, we will address the pros and cons of going completely cashless, Blockchain role as the core technology, status of going cashless in various counties and who is leading (and why) as well as political economic implications and challenges of a cashless world.
---
Date and Time
Location
Hosts
Registration
---
Date: 23 Mar 2021
Time: 06:00 PM to 08:00 PM
All times are (UTC-08:00) Pacific Time (US & Canada)
Add Event to Calendar
If you are not a robot, please complete the ReCAPTCHA to display virtual attendance info.

Irvine, California
United States
---
Starts 11 February 2021 01:35 PM
Ends 23 March 2021 05:30 PM
All times are (UTC-08:00) Pacific Time (US & Canada)
No Admission Charge
---
Speakers
Biography:
Farhad Mafie, President and CEO of Savant Company Inc., has over 30 years of experience in high-tech industries including semiconductor, computer businesses and embedded systems; additionally, he has more than 15 years of teaching experience. In 2017, he became the CEO of Handycash Inc., a newly formed startup in Switzerland, developing an innovative mobile eCash & payment system based on Blockchain technology that will be officially launched in 2021. As Vice President of Worldwide Product Marketing for Microsemi, Farhad worked directly with executive team on M&A projects and successfully integrating over 22 acquired companies. Farhad is also the former Vice President of Marketing/Business Development and Technical Sales Engineering at Toshiba. He had strategic marketing and engineering roles at AT&T Microelectronics/Lucent Technologies, Unisys, Ocean Scientific, and MSI Data. He has a Master of Science and a Bachelor of Science degree in Electronic Engineering from California State University, Fullerton. In 2003, Farhad designed, developed, and launched the annual Internationals System-on-Chip (SoC) Conference, Exhibits, and Workshops http://www.socconference.com. In 2019, Blockchain Technology Summit was launched to bring the latest blockchain-related technologies, applications and startups in an exciting and educational Summit for worldwide audience http://www.blockchaintechnologysummit.com.
Farhad is an author and a translator and in 2003, he published "Nader Naderpour 1929-2000 Iranian Poet, Thinker, Patriot". He is also the Editor-in-Chief for CRC Press on SoC Design and Technologies Book Series. Two New Books: Low-Power NoC for High-Performance SoC Design & Design of Cost-Efficient Interconnect Processing Units. For more information regarding Farhad's activities, please visit www.SavantCompany.com & www.FarhadMafie.com.
Email:
---
Agenda
06:00pm - 6:15pm PST: Welcome / Introduction
06:15pm - 7:00pm PST: Sustech Talk
07:00pm - 7:30pm PST: Q/A
---
Please register to attend this Virtual Talk.
WebEx link for this SusTech Talk#5 will be emailed separately.
---