IEEE Oregon Section WIE Book Club Meeting
---
Please Register to Receive Invitation and Online Meeting Link, Thank You!
---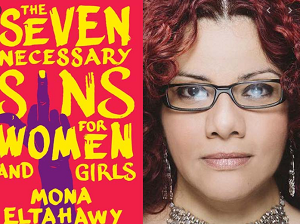 Women in Engineering read 6 books a year. Each title is given a two-month period in which to complete the manuscript. The WIE members meet online monthly to discuss and enjoy each other's perspectives. This book club event will be in collaboration with the Women Who Code Book Club.
---
Date and Time
Location
Hosts
Registration
---
Date: 16 Nov 2021
Time: 06:00 PM to 07:00 PM
All times are (GMT-08:00) US/Pacific
Add Event to Calendar
For more information and answers to your questions please email ~ Eve Klopf @ eve@ieee.org

Co-sponsored by

Heidi DeGarmo
Starts 25 February 2021 11:00 PM
Ends 16 November 2021 07:00 PM
All times are (GMT-08:00) US/Pacific
No Admission Charge
---
---
Agenda
Please join Women in Engineering for this month's book, The Seven Necessary Sins for Women and Girls.
A bold and uncompromising feminist manifesto that shows women and girls how to defy, disrupt, and destroy the patriarchy by embracing the qualities they've been trained to avoid.~ Amazon Books



---
"A sharp manifesto for fighting the patriarchy . . . Brilliant and electrifying." ~ Booklist
---