Amateur Radio: The original social media
---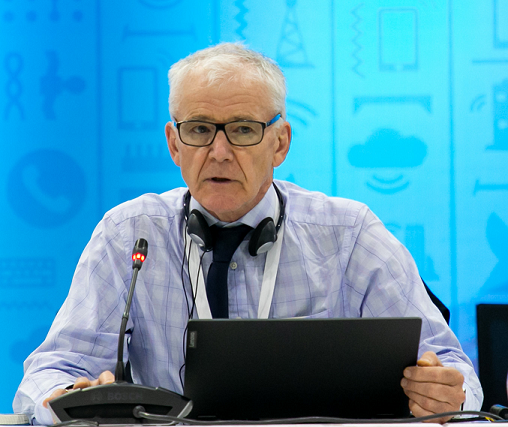 This talk will cover:
The contemporary context of the amateur service.
The international regulatory and national legislative background of the amateur service; what it is and how it changes over time.
The role of national and international amateur radio societies in operational, regulatory and governance activities related to the amateur service.
A brief overview of the Australian preparatory process for each ITU World Radiocommunication Conference where all 'spectrum stakeholders' can have input into negotiations.
Typical amateur activities; briefly describing voice and data communications, amateur satellites, amateur TV, emergency and disaster relief communications and 'citizen science'.
Some future issues: changing technology, STEM opportunities & spectrum pollution.
---
Date and Time
Location
Hosts
Registration
---
Date: 29 Apr 2021
Time: 05:00 PM to 06:30 PM
All times are Australia/Victoria
Add Event to Calendar
Join Zoom Meeting
https://us02web.zoom.us/j/81253880086?pwd=eUk0dTlPNVNRMzlhT1RpL0pPTjdEZz09
Melbourne, Victoria
Australia 3000
---
Starts 25 March 2021 06:41 PM
Ends 29 April 2021 04:00 PM
All times are Australia/Victoria
No Admission Charge
---
Speakers
Dale Hughes
Biography:
Dale originally trained in Biomedical Engineering at a major Sydney hospital group before obtaining a physics degree at Wollongong University. Following several years working with the condensed matter and astronomy groups at UOW, Dale was employed as an expedition physicist for the 1994 Australian Antarctic Expedition to Davis Station in Antarctica. After this exposure to atmospheric physics, Dale joined the CSIRO and worked in micrometeorology, wind energy, wind measurement instrument calibration, carbon flux measurements and remote sensing. Since 2016 Dale has worked in the Centre for Water and Landscape Dynamics within the ANU Fenner School and is responsible for designing and building hyperspectral optical and thermal remote sensing systems used for environmental research.
Dale holds an advanced amateur licence with the call sign VK1DSH and has been an active amateur operator since 1981. Since 2010 Dale has been involved in the regulatory aspects of the amateur service, in 2012 Dale was appointed chair of the ITU-R 'Amateur and Amateur Satellite services working group' within ITU-R Working Party 5A. Dale has played an active role in international spectrum negotiations and is a frequent member of Australian delegations to meetings covering spectrum management issues. At the last two World Radiocommunication Conferences (WRC-15 and WRC-19) Dale chaired the treaty level negotiations for WRC agenda items covering the amateur service. Dale has also published approximately fifty technical articles in the amateur radio press covering transceiver designs, satellite tracking systems, amateur TV systems, antennas and other technical topics. Dale has also authored several book chapters for a number of amateur radio publications.
Address:Australia
---