Austin-IEEE Joint Chapters bring VIRTUAL Distinguished Lecture event on "Ultra-Reliable and Low Latency Communications (URLLC)"
---
Sponsored by
- IEEE Austin ComSoc & Signal Processing and Consumer Elec. Society Chapters (CH05005)
- IEEE Austin Computer & EMBS Joint Chapters (CH05006)
Supported by IEEE Communications Society NA Regional Board
---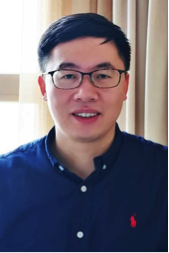 The IEEE Austin Joint Societies' Chapters of ComSoc, Signal Processing, Consumer Electronics and EMBS and Computer are pleased to bring a Virtual Distinguished Lecture event on
"Ultra-Reliable and Low Latency Communications (URLLC)"
Day:
May 10, 2021
Time:
8:00 pm Central Time
Location:
WebEx (Dial-in information will be provided shortly)
SPEAKER:
Hongyang Chen, Ph.D (UTokyo), IEEE Senior Member, IEEE Distinguished Lecturer
Senior Research Expert/PI, Zhejiang Lab, China,
Adjunct Professor, Hangzhou Institute for Advanced Study, The University of Chinese Academy of Sciences.
Adjunct Researcher, CSIS, The University of Tokyo, Japan.
Abstract
Ultra-reliable low latency communication (URLLC), machine-type communication, and enhanced mobile broadband has been identified as the three main services in 5G cellular systems. Among these three services, URLLC is the most challenging one in terms of design and implementation. Industrial Ethernet, Remote Robot control, and proprietary versions of some wireless technologies have been proposed to use URLLC for this purpose. 3GPP has been working on URLLC as part of R15-R17 work (along with eMBB and other use cases). In this talk, I will introduce a framework to satisfy both low-latency and ultra-reliability requirements of URLLC. Then, I will present our research results on how to achieve URLLC including the coexistence of eMBB and URLLC. Some of the related techniques have been studied and standardized will be introduced as well, including the URLLC use-cases and their requirements.
BIO:
Hongyang Chen was born in China. He received the Ph.D degree from the Univ. of Tokyo. Currently, he is a senior researcher/PI at Zhejiang Lab, China. Previously, he was a Researcher at Fujitsu Laboratories Limited, Japan.
In 2009, he was a visiting researcher in the UCLA Adaptive Systems Laboratory at University of California Los Angeles. His research interests include machine learning, intelligent IoT, ultra-reliable and low latency communications, beyond 5G, AI, V2X for self-driving, localization and location based big data analysis.
He has published 90 referred journal and conference papers in ACM Trans. on Sensor Networks, IEEE Trans. on Signal Processing, IEEE Trans. on Wireless Communications, IEICE Trans. on Fundamentals, IEEE MILCOM, IEEE GlOBECOM, IEEE ICC and more. He has served as a TPC member for some flagship conferences, including IEEE PIMRC, IEEE/IFIP EUC, IEEE VTC, IEEE CCNC, IEEE WCNC, IEEE GLOBECOM, IEEE ICC and so on. He was a organizer/chair for a Session on WSNs at IEEE MILCOM 2008. He acted as the workshop chair for GameNets 2011, co-chair for IEEE Globecom11workshop on multicell cooperation. He received the Best Paper Award from IEEE PIMRC'09 conference.
The H-index for his paper citation is 26 according to Google Scholar. He is elected as an IEEE Senior Member in 2016, IEEE ComSoc Distinguished Lecturer in 2020.
Dr. Chen served as the Editor for European Transactions on Telecommunications (ETT), the editor for IEEE Trans. on Wireless Communications, and the associate editor for IEEE Communications Letters. He is serving as an associate editor for IEEE IoT journal, a leading editor of IEEE JSTSP special issue on tensor decomposition.
Specialties: Machine learning, spatial-temperal big data, urban computing, Internet of Thing, Localization and location based service, beyond 5G, AI, V2X for self-driving.
PLEASE RSVP.
If you have any question, please connect with Fawzi Behmann at f.behmann@ieee.org, IEEE Chair of Joint Austin Chapters (ComSoc/SP/CESoc & Computer/EMBS)
---
Date and Time
Location
Hosts
Registration
---
Date: 10 May 2021
Time: 08:00 PM to 09:30 PM
All times are (GMT-06:00) US/Central
Add Event to Calendar
Starts 18 April 2021 11:10 PM
Ends 10 May 2021 03:10 PM
All times are (GMT-06:00) US/Central
No Admission Charge
---
---