IEEE Connecticut PES Webinar: Using STATCOM Technology to Solve Power Quality and Voltage Problems
---
Join this virtual technical seminar to learn from industry experts at American Superconductor
---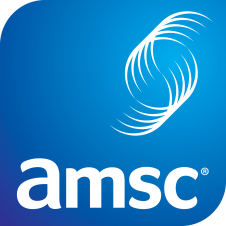 The challenges to supply clean, stable, and low-cost energy have been obstacles that utilities, energy developers and end-users have been trying to solve for years. It is now becoming even more important, with today's economic environment and technological advances, to ensure that manufacturing and industrial production stay at their peak performance while being efficient with their energy use. Industrial loads both large and small can have an adverse impact on their own facilities as well as their neighboring customers' facilities. On the flip-side, grid related power quality events can have an adverse impact on the facility and potentially cause them to shut down, leading to lost profits and revenues. As wind and solar continue to increase their global footprint, power quality and voltage management adherence and compliance are becoming more and more challenging. STATCOM technology can help solve a broad spectrum of issues, from transmission all the way to end-user applications. This presentation will cover a high-level overview of the technology and application specific case studies that include:
Renewable Integration

Wind Farm Case Study
Solar Plant Integration

Industrial Power Quality

Protecting Critical Manufacturing Against Voltage Sags/Swells
Helping Light Industrials with Motor Start/ Flicker Mitigation

Utility Voltage Stability Case Studies
Available modeling and simulation/software capabilities
---
Date and Time
Location
Hosts
Registration
---
Date: 13 May 2021
Time: 06:00 PM to 07:30 PM
All times are US/Eastern
Add Event to Calendar
You're invited to join a Microsoft Teams meeting

Title: Statcom
Time: May 13, 2021 6:00:00 PM

Join on your computer or mobile app
Click here to join the meeting
, Connecticut
United States
---
---
Speakers
Anand Patel
of AMSC
Biography:
Anand is the Product Line Manager, D-VAR STATCOM Products, responsible for the D-VAR STATCOM commercial and contracts business at AMSC. Previously he led AMSC's Project Management team that has successfully managed and installed over 180 D-VAR STATCOM systems, globally. Anand has over 20 years of experience in Product and Project Management, dealing with STATCOM, Substation Design and turnkey installations. Anand holds a degree in Material Science and Engineering from the University of Wisconsin and an MBA from Cardinal Stritch University.
Address:Madison, Wisconsin, United States
Bob McFetridge
of AMSC
Biography:
Bob has been working in the electric utility industry for over 32 years. For the first 7 years of his career he was a field commissioning engineer for Virginia Power and Georgia Power in the areas of SCADA, distribution Automation, Substation Automation and Protection and Control. For the last 25 years Bob has worked with several vendors in the areas of metering, communications, protection and control and automation. Most recently Bob has spent the last 10 years focused on voltage regulation on distribution grids, both primary and secondary, working for Beckwith Electric, Gridco Systems and currently with AMSC. Bob has installed regulator/LTC controls and capacitor controls for many of the Cooperatives in North Carolina.
Address:Middlesex , North Carolina, United States
---