Antenna Calibration Method SAE ARP-958 Rev E - Proposed Changes
---
IEEE Southeastern Michigan: Chapter VIII (EMC)
---
Southeastern Michigan IEEE EMC Chapter technical meeting.
This is a ZOOM on-line live presentation. The ZOOM link will be provided via email to registrants the day before the event.
This event will have door prizes, but you must be present to win!
Event video: https://youtu.be/QY7UT0oBSz0
Slides: https://www.emcsociety.org/wp/wp-content/uploads/2021/06/DRAFT-SAE-ARP-958E-revision-critique-Detroit-presentation.pdf
Host: SEM IEEE EMC Chapter 8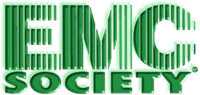 Meeting Sponsor: EMC Compliance
---
Date and Time
Location
Hosts
Registration
---
Date: 17 Jun 2021
Time: 05:30 PM to 07:30 PM
All times are US/Michigan
Add Event to Calendar
The ZOOM meeting link will be emailed to you the day before the event.
Canton, Michigan
United States
---
Co-sponsored by

Kimball Williams
Starts 07 June 2021 02:33 PM
Ends 17 June 2021 05:30 PM
All times are US/Michigan
No Admission Charge
---
Speakers

Ken
of EMC Compliance
SAE ARP-958 covers the calibration of antennas used at one-meter separation from the test sample. This makes it a near field measurement, which is the key to the entire issue. Standards which make use of ARP-958 antenna calibrations are CISPR 25, MIL-STD-461 RE102, and RTCA/DO-160 section 21 for commercial aircraft.

This presentation is about a problematical change in the subject revision to this half-century old document. The proposed "E" revision requires separate horizontal and vertical antenna factor calibration for wire-type antennas. The original release was in 1968 and covered only log-spirals, so this wasn't an issue. Revision A in 1992 added other antennas commonly used in shield room tests, including the biconical, log-periodic arrays, horns, and others. Revisions B, C, and D followed with minor changes. Draft E with this new two-antenna factor requirement is another matter entirely.

The parties promoting the change cite the automotive industry as demanding it.

The purpose of this presentation is to learn why this is, if indeed it is the case. Spirited back and forth is not only encouraged, but the entire purpose of making this (virtual) journey to the belly of the beast...
Biography:
Ken Javor has worked in the EMC industry for over forty years. He is a consultant to government and industry, runs a pre-compliance EMI test facility, and curates the Museum of EMC Antiquities, a collection of radios and instruments that were important in the development of the discipline, as well as a library of important documentation. Mr. Javor is an industry representative to the Tri-Service Working Groups that write MIL-STD-464 and MIL-STD-461. He has published numerous papers and is the author of a handbook on EMI requirements and test methods.
Mr. Javor can be contacted at ken.javor@emccompliance.com
Email:
Address:Huntsville, Michigan, United States
---
Agenda
5:30 Networking
6:00 Presentation
---
Chapter website: http://www.emcsociety.org
To be added or removed from the Southeastern Michigan IEEE EMC email list, please send an email to scott@emcsociety.org with ADD or REMOVE as the subject.
---