WiE Week of Well-being
---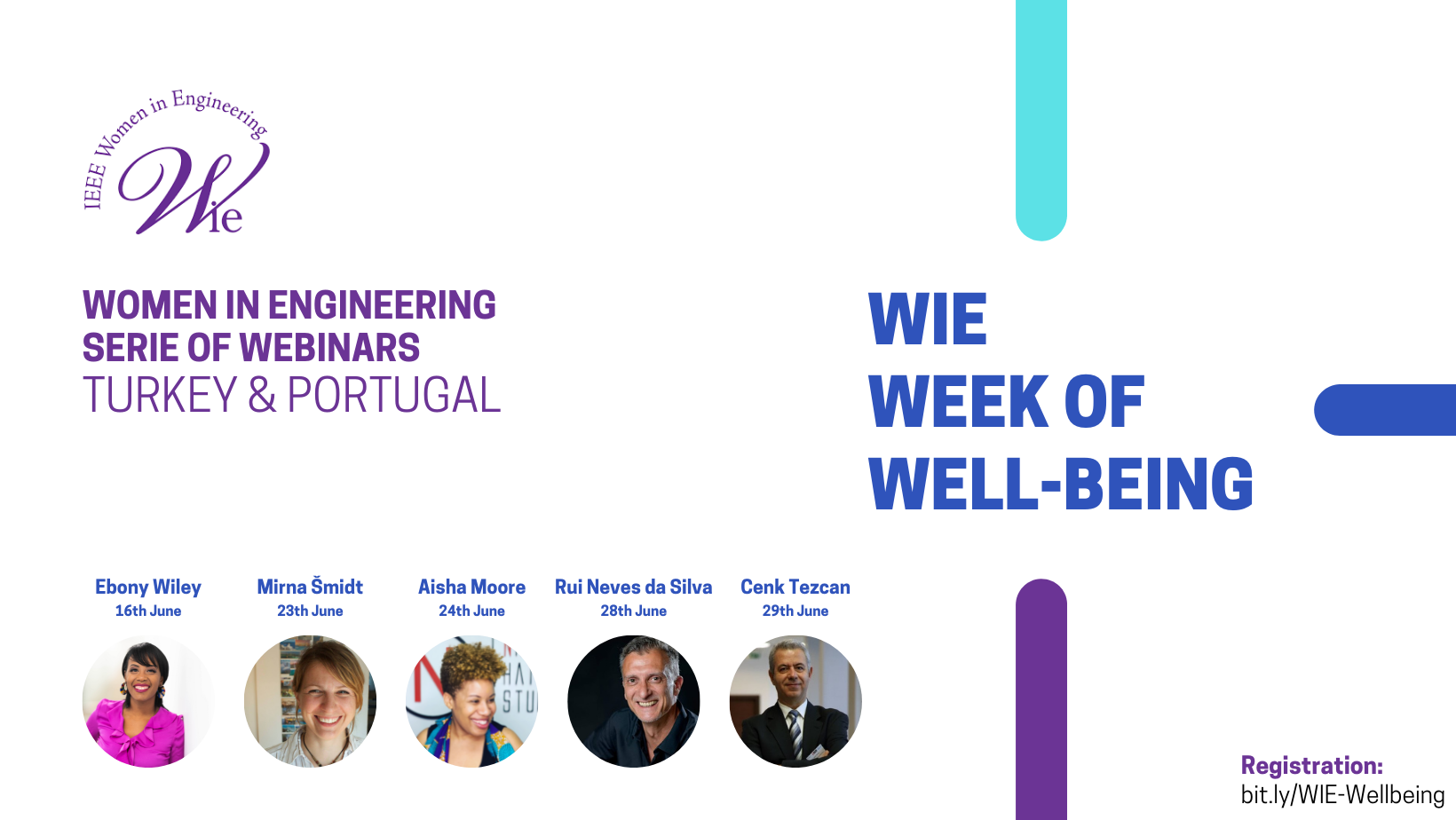 June 16th is the first day of the Series of Webinars organized by IEEE Women in Engineering(WIE) Portugal and Turkey Affinity Groups.
As first of these events, we will talk about well-being and positive thinking, targeting who could benefit from new and different perspectives to practice mental health - Series of Webinars: WIE Week of Well-being: https://fb.me/e/S1AISPd9
Here is the schedule of the event:
"Mental Fortitude", with Ebony Wiley 16 June 6 PM CET
"Discover Flow - Where joy meets performance", with Mirna Šmidt 23 June 11:30 AM CET
"Self-care: The #1 Key To a Sustainable Career for Women in Engineering", with Aisha Moore 24 June 3:30 PM CET
"Do you still want to be a superhero and save the world?", with Rui Neves da Silva 28 June 5 PM CET
"Is it time to focus on Healthspan, instead of Lifespan?", with Cenk Tezcan 29 June 7 PM CET
We invite you to participate and also to publicize this event in the way that suits you best.
Thank you in advance for your attention and availability!
IEEE Women in Engineering(WIE) Portugal and Turkey Affinity Groups
---
Date and Time
Location
Hosts
Registration
---
Date: 16 Jun 2021
Time: 04:00 PM to 08:00 PM
All times are (GMT+00:00) UTC
Add Event to Calendar
Starts 10 June 2021 12:00 AM
Ends 15 June 2021 12:00 AM
All times are (GMT+00:00) UTC
No Admission Charge
---
---