IEEE Canada Technology Leadership Webinar Series - IX
#Technology
#leadership
#science
#society
#technology
#commercialization
#innovation
#economy
#ethics
#policy
#governance
#industry
#entrepreneurship
#partnership
#outreach
#North
#venture
#investment
#Canada
#startup
#artificial
#intelligence
#environmental
#protection
#medical
#solutions
#space
#technologies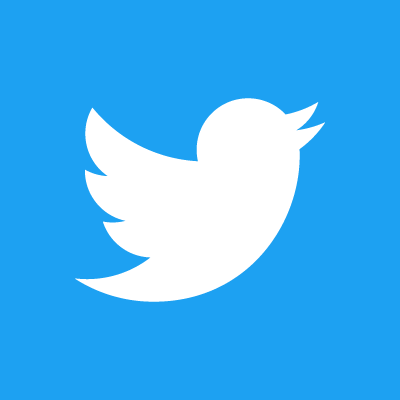 ---
IEEE Canada is hosting a webinar series on Technology Leadership. We are inviting professional associations, learnt societies, think tanks, governmental agencies, and other institutions to participate and contribute speakers. This webinar series is a platform bringing our thought leaders from different stakeholders, from all walks of life to present their views and advocate their positions on science, technology, society, and future economy. It will be open and free to the general public.
---
Date and Time
Location
Hosts
Registration
---
Date: 13 Jul 2021
Time: 02:00 PM to 03:00 PM
All times are (GMT-05:00) America/Toronto
Add Event to Calendar
a weblink will be sent to registered attendees one day before the event
Online
Webinar
Ottawa, Ontario
Canada
---
Starts 14 June 2021 12:05 AM
Ends 11 July 2021 07:00 PM
All times are (GMT-05:00) America/Toronto
No Admission Charge
---
Speakers

Peter MacKinnon
Topic:
An Introduction & Overview of Smart Cities in a Changing World
The concept of a Smart City has been emerging for a number of years; yet in reality it is not widely understood across many domains; including in the engineering community, in part because what constitutes a Smart City is an amalgam of many systems, technologies, business, social and cultural functions associated with the makeup and operation of a modern metropolitan region.
The current pandemic is accelerating the need for cities to transform from independent transactional environments of siloed operations into open data and digitally interconnected cityscapes. Various forms of information and communications technologies are at the heart of enabling cities to become 'smart'. Moreover, many aspects of engineering are key to creating and operating this interconnected cityscape.
This presentation will highlight the key characteristics of a Smart City when considering the amalgam mentioned above. This talk will touch on the organization and structure of Smart Cities, the technology components and trends that support a Smart City, and a systems view of Smart Cities with mention of applications such as Intelligent Transportation Systems, eHealth and energy transformation as a critical means to address threats caused by climate change. With respect to energy, a mini-case will be presented on the application of Small Modular Reactors (SMRs) as an energy transformation platform to support the reduction in GHGs and meet ever increasing needs for electrical energy in the post-pandemic emergence of Smart Cities.
Some of this presentation is based on findings from a recent research report prepared for a federal agency by a team from Global Advantage Consulting, an Ottawa based strategic management consultancy.
Biography:
Peter MacKinnon has a background as a scientist, business manager, entrepreneur, domestic and international bureaucrat, executive, diplomat, management advisor, and academic; including current affiliations with the Telfer School of Management, the Faculty of Engineering, and the Institute for Science, Society and Policy at the University of Ottawa. In addition, he is a Senior Associate with Global Advantage Consulting and Managing Director of Synergy Technology Management, both Ottawa-based strategic management consultancies.
He is a pioneer in the commercialization of AI and today is actively involved in ethical and policy issues related to AI. He has been involved in Smart Cities initiatives since the mid-1990s. He has an extensive background on the forefront of scientific and technological breakthroughs around disruptive technologies and their impacts on society and has contributed to building various national technical assets such as bringing the Internet to Canada, and creating Canarie, the Canadian Internet Registration Authority, and Compute Canada. He also co-directed a major multi-year academic investigation into the collapse of Nortel.
Among Peter's academic appointments, he has been an Adjunct Research Professor in Engineering at Carleton University, as well as an Executive Director and Research Associate with Professor Hussein Mouftah, a Fellow of the IEEE, in the School of Electrical Engineering and Computer Science at the University of Ottawa. Peter is currently a Senior Research Associate in the NEXTCON Smart City Lab in the same School at uOttawa. He also is a member of the IEEE-USA Artificial Intelligence Systems Policy Committee and participants in two of its sub-committees.
Email:
Address:Ottawa, Ontario, Canada

Michael Rowell
Topic:
An Introduction & Overview of Smart Cities in a Changing World
As part of this webinar, Michael will present a Mini-case on Small Modular Reactors and Smart Cities
Biography:
Michael Rowell is the Lead Research Analyst in Digital Technologies at Global Advantage Consulting Group. Contributing in various capacities since June 2020, Michael has led several expansive research initiatives into international Smart City initiatives, strategies and best funding practices.
He has a Master's degree in global politics from the London School of Economics and Political Science, along with a joint-honours Bachelor's in political science and history from McGill University.
Email:
Address:Ottawa, Ontario, Canada
---
Agenda
2:00pm – 2:05pm Welcome and introduction by hosts
2:05pm – 2:45pm Presentation
2:45pm – 2:55pm Q&A
2:55pm – 2:59pm Closing remark by hosts
---
Disclaimer: the statements and opinions expressed by the webinar speakers are those of the speakers, they do not neccessarily represent that of the IEEE Canada.
---