SusTech Talk, Clean Energy Designs using Computer Aided Engineering (CAE) Simulations
---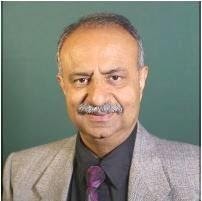 HPC (high performance computing) has come a long way from simple weapons design/weather forecasting to now advanced design & predictions about many phenomena. A lot of this became possible thru giant strides in computer calculation power, connection capability as well as improved scientific models and extensive simulation supporting software. In this talk we will first get introduced to HPC and then learn how engineering designs are now being accelerated using simulations, and all this is combined with ever growing data plus expert domain knowledge, it can be employed to better design clean energy solutions and its long term positive impact on our world. We will then share a few modern day real world examples of this from different parts of the world.
---
Date and Time
Location
Hosts
Registration
---
Date: 28 Sep 2021
Time: 06:00 PM to 07:59 PM
All times are (UTC-08:00) Pacific Time (US & Canada)
Add Event to Calendar
If you are not a robot, please complete the ReCAPTCHA to display virtual attendance info.

Starts 06 August 2021 09:59 AM
Ends 27 September 2021 05:00 PM
All times are (UTC-08:00) Pacific Time (US & Canada)
No Admission Charge
---
Speakers
Sharan Kalwani
Topic:
Clean Energy Designs using Computer Aided Engineering (CAE) Simulations
Sharan Kalwani is an industry technology specialist with over 25+ years of experience. Sharan has degrees in both Engineering and Computer Science. He has worked in many diverse areas. Sharan is a senior member of IEEE and participates in the IEEE Computer/Education/Power Energy and Vehicle Tech Societies respectively. He is also a member of SAE, ASME, is an emeritus member of Michigan!/user group (mug.org) the oldest of the *NIX user groups based in Michigan (1985), and has also applied for senior membership elevation with the ACM. He enjoys teaching, holds an Adjunct Faculty position at several local educational institutions. He also serves on the advisory board for the Computer Science department @Loyola University-Chicago. He has published one book "Linux and Internet Security" and is now working on his second. He is a recipient of the IEEE MGA Achievement award for his contributions to IEEE activities in 2018.
---
Agenda
Talk will start at 6 PM
---