Propane Education & Research Council and CTO of Qnergy Isaac Garaway
---
Joint for an informational session on Propane.
---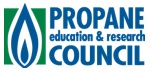 The Propane Education & Research Council (PERC) is a nonprofit that provides leading propane safety and training programs and invests in research and development of new propane-powered technologies. PERC is operated and funded by the propane industry. PERC programs benefit a variety of markets including transportation, agriculture, commercial landscaping, residential, and commercial building. PERC was authorized by the U.S. Congress with the passage of the Propane Education and Research Act (PERA), signed into law on Oct. 11, 1996. PERC is governed by a 21-member board appointed by the National Propane Gas Association and the GPA Midstream Association
---
Date and Time
Location
Hosts
Registration
---
Date: 24 Sep 2021
Time: 12:00 PM to 01:00 PM
All times are US/Pacific
Add Event to Calendar
Live Stream Event
*** Access Codes will be sent out the day before the event ***
Seattle , Washington
United States 98001
---
Mike Brisbois
IEEE Consultant Network Seattle
(708)668-5488
mike.brisbois@ieee.org

Co-sponsored by

IEEE Power and Energy Society
Starts 01 August 2021 12:00 AM
Ends 24 September 2021 12:30 PM
All times are US/Pacific
No Admission Charge
---
Speakers

Dr. Gokul Vishwanathan
Topic:
Gokul Vishwanathan
The Propane Education & Research Council (PERC) is a nonprofit that provides leading propane safety and training programs and invests in research and development of new propane-powered technologies.
Biography:
Dr. Gokul Vishwanathan serves as the Director of Research and Sustainability at PERC, where he leads initiatives to grow propane demand through research, technology development, and sustainability programs. Before joining PERC, Gokul was a Senior Lead Engineer at Booz Allen Hamilton and served as a technical advisor for the U.S. Department of Energy's Advanced Research Projects Agency–Energy (ARPA-E) and Energy Efficiency and Renewable Energy (EERE) Advanced Manufacturing Office (AMO) for various technologies including combined heat and power, internal combustion engines and hybrid electric vehicles, pumped thermal energy storage, carbon capture, and connected and automated vehicles. Before Booz Allen Hamilton, he spent 3-1/2 years at Cummins Inc. as Technical Specialist and Senior Systems Integration Engineer, leading diesel engine and after-treatment performance, controls, and advanced calibration development activities. Gokul has a Ph.D. from the University of Wisconsin-Madison, a Master of Science degree from the University of Alabama and Bachelor of Engineering degree from the University of Pune (India), all in Mechanical Engineering.
Email:

Isaac Garaway, CEO Qnergy
of Qnergy
Topic:
Isaac Garaway, CTO Qnergy
Qnergy is the world's leading designer and manufacturer of Free-Piston Stirling energy systems and is the only company that has a Stirling-based, stand-alone power generator; the PowerGen. The company provides reliable remote power in the 500-Watt to 10,000-Watt range, helping companies improve operational efficiency, decrease cost and reduce emissions. The PowerGen has proven itself to be the most cost effective solution for continuous, remote power in this power range. Thanks to the technology's unparalleled reliability, major and independent oil and gas companies as well as transportation companies already rely on this power system to meet their remote critical power needs. Recently, Qnergy partnered with PERC (Propane Education and Research Council) to further improve the PowerGen specifically for use with Propane fuel for application into remote telecom tower markets. This talk will review the fundamental technology of the Free-Piston Stirling generators and how it is integrated into micro-grids to further improve the efficiency and resiliency of remote power infrastructure such as that required in off-grid telecommunication markets.
Biography:
Dr. Isaac Garaway is the Chief Technology Officer of Qnergy. He has decades of experience in innovative energy devices focusing on resonant free-piston Stirling engines and cryocoolers. He holds multiple patents covering topics related to power conversion and thermal mechanics. With a PhD in the field of energy from the Technion (Israel Institute of Technology), as well as many years of activity within energy-related industries, Dr. Garaway has extensive experience in applying novel energy technologies into real-life applications and products.
Email:
---
Agenda
12:00 pm PDT IEEE Anouncements
12:02 pm PDT Introduction of Speakers
12:04 pm PDT Propane
12:30 pm PDT Qnerpm
12:50 pm PDT Q&A
---
Joint session with Qnergy. FLYER
---