Pioneers in Skirts movie screening and discussion
---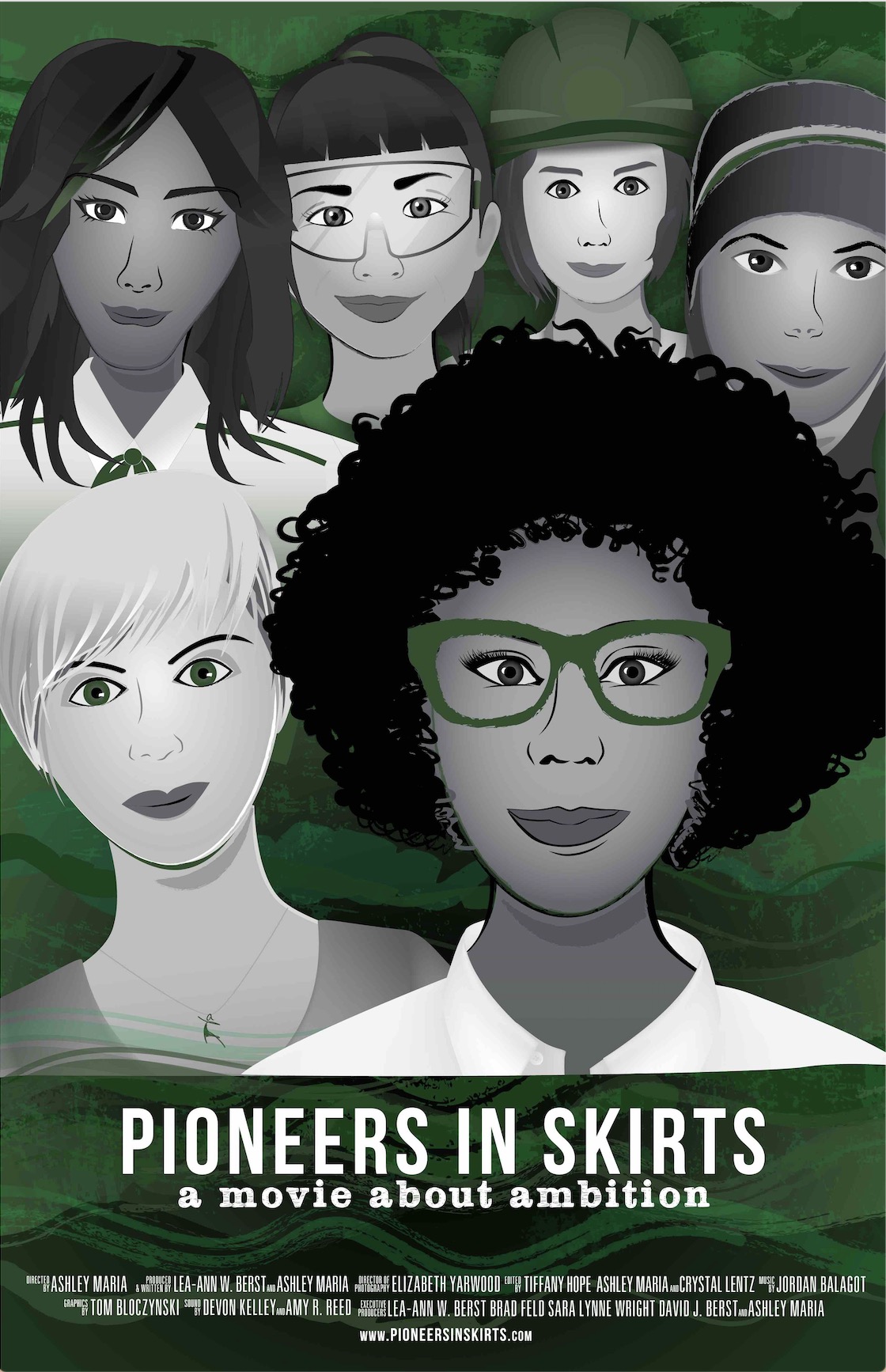 Registration has closed for this event. Contact Anne Costolanski (anne.costolanski@gmail.com) for access information.
Join 5 IEEE Region 3 WIE groups as we watch and discuss the movie Pioneers in Skirts!
Pioneers in Skirts is a multi-award-winning social impact film that examines the barriers and setbacks women confront in their careers, starting as early as elementary school. The film analyzes the stereotyping and sexism that can chip away at a girl's and woman's pioneering ambition and helps viewers understand what they (themselves) can do to change it.
Attendees will watch the movie prior to the discussion, which will be held Tuesday Oct 5 from 6:30 - 7:30pm ET (5:30 - 6:30pm CT). The movie will be available on demand for a 3-day period beginning Saturday Oct 2. Registration is capped to the first 100 people to register.
Click to find out more information about the movie or to watch the trailer!
Terms and Conditions for the online viewing of the movie, Pioneers in Skirts:
You agree not to archive, download, reproduce, distribute, modify, display, perform, publish, license, create derivative works from, offer for sale, or use content and information contained on or obtained from or through the streaming of Pioneers in Skirts without express written permission from the filmmakers. By clicking the "Register Now" button below, you agree to these terms and conditions.
---
Date and Time
Location
Hosts
Registration
---
Date: 05 Oct 2021
Time: 06:30 PM to 08:00 PM
All times are (GMT-05:00) US/Eastern
Add Event to Calendar
Starts 30 August 2021 09:00 AM
Ends 04 October 2021 12:00 PM
All times are (GMT-05:00) US/Eastern
No Admission Charge
---
---