The Right Standards for the Right Technology
---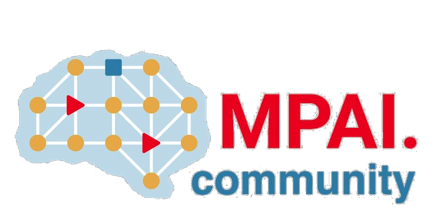 This presentation is for anybody interested in Moving Pictures, Audio, and Data Coding by Artificial Intelligence (MPAI). The Moving Picture Experts Group (MPEG) was the body that responded to industry needs for data processing standards. Data compression has still something to offer but in many areas, it has reached the end of its trajectory. Artificial Intelligence, instead, is at the beginning of its trajectory. What does it mean to develop AI standards? This is an answer that MPAI thinks it can develop.
---
Date and Time
Location
Hosts
Registration
---
Date: 23 Sep 2021
Time: 05:00 PM to 06:00 PM
All times are (UTC+10:00) Sydney
Add Event to Calendar
---
Speakers

Leonardo Chiariglione
Biography:
Leonardo Chiariglione is an Italian engineer who has led the development of international technical standards for digital media. In particular, he was the chairman of the Moving Picture Experts Group from 1988 to 2020, which he co-founded together with Hiroshi Yasuda of NTT. Chiariglione was awarded Charles F. Jenkins lifetime achievement award (a Primetime Engineering Emmy Award) in recognition of his 30 years of work as co-founder and chairman of MPEG and leading it in setting the worldwide standards for digital video compression and transmission. He has received the IBC John Tucker Award (1999), IEEE Masaru Ibuka Consumer Electronics Award (1999), Kilby International Award (1998), and IET Faraday Medal (2012).
---