IEEEE Consultant Network Seattle Holiday Awards Dinner 2021
---
Meet your IEEE Consultants Seattle - Awards Dinner - Presentation of the Best 3 speakers in 2021. Award Ballot.
---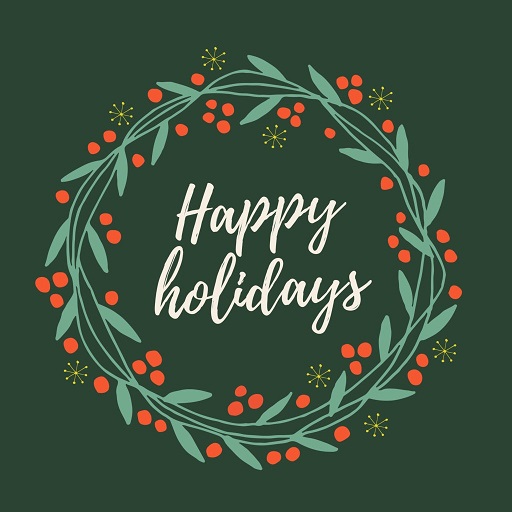 Join us for our IEEE Holiday Awards Dinner at Hilton Garden Inn Redmond Town Center as we present awards for the Best IEEE Speakers in 2021.

Awards Dinner
Thursday December 2, 2021 at 6pm
Special Guest Speaker IEEE Outlook for 2022
Introduction of the IEEE Consultants Seattle
Closing Remarks
Menu Includes:
1. Chicken Alfredo
2. Pork Fried Rice
3. Antipasto

Desert:
1. Cheese Cake
2. Cherry Pie
3. Brownie

Registration is required.

Hilton Garden Inn Redmond Town Center



---
Date and Time
Location
Hosts
Registration
---
Date: 02 Dec 2021
Time: 06:00 PM to 07:00 PM
All times are US/Pacific
Add Event to Calendar
Hilton Garden Inn Redmond Town Center
website
(425)448-7660
16630 Redmond Way
Redmond , Washington
United States 98052
---
Mike Brisbois
(708)668-5488
mike.brisbois@ieee.org

Co-sponsored by

IEEE Power and Energy Society and IEEE Electronics Socieity
---
Speakers

1 - IEEE 11073 and NPFA 99 Health Care Facilities Code Updates 2021 (Microgrids) -- Walt Vernon from Mazzetti
2 - Lighting Used as a Disinfectant Power Point IESNA -- Denise Fong from Stantec
3 - IEEE 1547-2018 Distributed Energy Resources, Energy as a Service and Direct Transfer trip Presentation -- Tim Callahan from Eversource
4 - IEEE 979 Substation Fire Protection Presentation NFPA 1 Fire Code Power Point -- Jason Henry from PSE
5 - Propane: A low Carbon Solution for the Future -- Dr. Gokul Vishwanathan from Propane Education & Research Council
6 - IEEE 519-2014 - IEEE Recommended Practice and Requirements for Harmonic Control in Electric Power Systems -- Roger Dugan from EPRI
7 - IEEE 2030.1 IEEE 2030.1 Electric Vehicles – Charging as a Service -- Jeff Cox from Siemens
8 - IEEE 3007.2 Maintenance of Industrial and Commercial Power Systems NFPA 70B -- Phillip Serna from Electrical Reliability Services
9 - Fri Apr 16 Infrared Scanning -- Mark Bowling from IRISS
10- Fri Jun 11 Washington State Long Term Care Mandate for IEEE Consultants -- Tom Doncaster from Doncaster Insurance
11- Fri Jun 18 Battery Energy Storage Systems Protection requirements 2021 NFPA 1 -- Bob Williams from Integrated Power Systems
12- Fri Jun 25 Top 10 Things Design Professionals Need to Know About Forensics -- Terence Kadlec from Envista
13- Fri Jul 2 Fast Charging Stations Power Electric Vehicle -- Allen Chang from American Mobility Center
14- Fri Jul 30 IEEE Lasers Optics Biophotonics Image-guided Surgery -- John Black from Triermain
15- Wed Aug 25 New Payroll Tax Long Term Care -- Elizabeth Hovde from Washington Policy Center
16- Fri Sep 24 Propane Education Resonant Free Piston Cryocoolers -- Dr. Isaac Garaway from Qnergy
17- Tech Talk - IEEE 11073 (Power Point) Interconnectivity and Interoperabilty of Medical Devices -- Dr. Georgios Bertos from GE Health
18- Tech Talk - Tue Feb 23 4 pm The Space Weather Woman -- Dr. Tamitha Skov from The Aerospace Corporation
19- Tech Talk - Digital Twin Artificial Intelligence IoT Railroads -- Sanjay Samuel from Sound Transit
20- Tech Talk - AI Artificial Intelligence in the Construction Field -- Aviad Almagor from Trimble
21- Tech Talk - PV Solar Assessment -- Ajith Gopi from Anert
22- Tech Talk - Jet Engine Ignition Systems, Concept and Challenges -- Neno Novakovic from Collins Aerospace
23- Tech Talk - August 24 Parallel Graph Processing -- Ranjan Sen from Kapgari
24- NFPA 70 2023 -- Thomas Domitrovich from Eaton
25- Building Constructio -- Bianca Holtier Coury from Eagle Point Software
26- Wireless and Progress in Society -- Krishnamurthy Raghunandan (RAGHU) from MTA
27- Blockchain Technology and Artificial Intelligence in Healthcare -- Ted DellaVecchia from Symbotix
28- Proactive Approach to protecting our Distributed Energy Grids -- Sharan Kalwani from DataSwing Corporation, LLC
29- Long Duration Energy Storage Systems, RRC Companies -- Siva Jayaram from RRC Companies
30- How Smart Meters and Simulations are helping to develop customer-focused resilience in Smart Cities -- Dr. Sayonsom Chanda from Sync Energy AI
31- Maintenance Requirements Fluids Engineering -- Hind Abi-Akar from Caterpillar
32- Transformational Construction Influence -- Wally Adamchik from FireStarter Speaking and Consulting
33- How to become REMARK'able -- Blaine W. Millet from WOM10
34- Achieving Peak Performance: Real Teams Win' Voise, Inc -- Tom Steding from Voise, Inc
35- Digital Storage and Memory for AI at the Edge and the Data Center -- Tom Coughlin from Coughlin & Associate
36- DVAR VVO Pilot -- Tim Callahan from Eversource Power Utility Company
37- Life on Mars' NASA Robotics 'Near Space Satellite Program -- James Burke from Bellevue STEM
38- The Current state of Nuclear Energy in the world -- Marley Smith from Puget Sound Naval Shipyard
39- Fuels Cells in Locomotives -- Sanjay Samuel from Sound Transit
40- New and Innovative Techniques -- David (Davood) Bakhtnia from eSolutionLab
41- Data Centers Finding Solutions -- Erling Hesla, EngePower USA
42- Electrical utility rate structures and strategies for efficient use of electric power -- Dan Costello from Eaton Corporation

Vote now! Top 3.
Topic:
Introducing IEEE Consultant Network Seattle
We would like to introduce our IEEE Consultant Network Seattle:
1. Mike Brisbois, Core One Consultants - Telecom Design - mike.brisbois@coreOneConsulting.com - (708)668-5488
2. Chris Hils, Practical Physics - Pragmatic Solutions Design - chils@practicalphysicsllc.com - (425)785-9938
3. John Barkley, Rite Solutions - Naval Research and Development - johnbarkley@outlook.com - (425)327-1438
4. Bryan Santarelli, Fogg Law - Attorney IP patent trademark Estate - bryansantarelli@outlook.com - (952)542-6123
5. Hans Frederick, Action Technical - Test and Electrical Engineering - hans@actiontechnical.com - (206)850-1803
6. Cheryl Christensen, Data 2 Develop - Thought Leadership to equip organizations - cheryl@data2develop.com - (662)995-0636
7. Ranjan Sen, Big Data architect, Elixir - ranjan_sen@hotmail.com - (425)248-9646
8. Paul Kostek, Air Direct Solutions Systems engineering - paul.kostek@base2s.com - (206)915-6645
9. Flaviano Reyes, Electrical Engineering design services - freyes@reyeseng.com
10. Hal Moroff, Firmware, embedded systems, microservcies - halm@ieee.org - (425)269-2397
11. Martin Taylor, EDNA - ASICs or FPGA systems - martin@ednainc.com - (360)224-9101
12. Jeff Johnson, Electronics Design Engineer Consultant - jdjohnson@ieee.org
13. Bob Ke, Viotech Consulting. Outsourcing Management and market Studies - bobke@viotechconsulting.com (86-13802148750)
14. Marley Smith, PSNS Nuclear - marley.smith@ieee.org
15. John Black, Tiermain - Image-guided surgery, biophotonics - jblack@triermain.com - (650)274-2081
---
Agenda
6:00 pm Meet and Greet IEEE Consultants Seattle
6:15 pm IEEE Dinner and Dessert
6:40 pm Special Guest Speaker
6:50 pm Announcing the Top 3 Speaker Awards of 2021
7:00 pm Closing ceremony
---
IEEE Holiday Event honoring our best IEEE Speakers in 2021 and introduction of our IEEE Consultants Seattle. Sign up Today! REGISTER
---