Optical Communications: Innovations and Applications Abound
#OAM
#beams
#optical
#signal
#processing
#communications
#links
#transmission
#capacity
#space-division
#multiplexing
#free
#space
#mode
#division
#fiber
#fiber-optics
#free-space
#non-conventional
#wavelength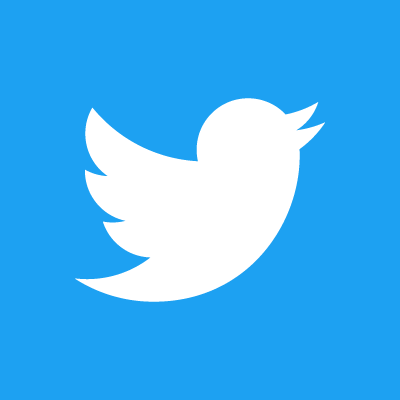 ---
This is an invited talk by Prof. Alan Willner on "optical communications: innovations and applications abound".
Optical communications has enjoyed tremendous impact over the past 50 years. Relatively soon after the concrete proposal of optical fiber communications was reported and the low-loss fiber invented, fiber-based communications dramatically impacted the way society transfers information. However, there are other key areas beyond fiber-based communications that were also envisioned ~50 years ago but are only recently emerging. Such emergence is due to enhanced capacity needs and critical innovations, including advances in photonic integrated circuits (PICs). This seminar will highlight 3 examples of the innovations and emerging applications of optical communications.
Free-space optical communications: As opposed to RF, optical links have high directionality and large bandwidth. There is great excitement in the recent emergence of deployed free-space optical links, be they through air or outer-space. Moreover, due to the extremely high losses of RF, even underwater links in the blue-green are gaining significant interest. Also to be discussed is capacity enhancement using multiplexing of multiple orbital-angular-momentum beams.
Non-conventional wavelengths: Fiber systems are overwhelmingly in the near-IR, whereas free-space links can take advantage of a much wider frequency range, from THz to visible. Such systems may utilize: (a) native high-speed components, and/or (b) wavelength-band conversion of near-IR channels to other frequencies.
3. Optical signal processing (OSP): OSP has long held the promise of high-speed operation and the avoidance of inefficient optical-electrical-optical conversion. Although OSP deployment has been limited, advances in PICs, power efficiency and multi-wavelength operation may soon enable the emergence of OSP for high-performance functions
This interesting talk is held virtually and is accessible via the Zoom link provided by the Université Laval. It is organized by IEEE photonics society for graduate students at the Centre for Optics, Photonics and Lasers (COPL), Université Laval, Quebec City, QC, Canada.
---
Date and Time
Location
Hosts
Registration
---
Date: 04 Nov 2021
Time: 01:00 PM to 02:45 PM
All times are (GMT-05:00) EST
Add Event to Calendar
Zoom webinar link:
https://ulaval.zoom.us/j/63953525659?pwd=am1IdHBaVWhCK0wxYm5VY1luYmNvdz09
2375 De la Terrasse St
Quebec city, Quebec
Canada G1V 0A6

Building:

Pavillon d'Optique-photonique
---
Starts 26 October 2021 10:08 AM
Ends 04 November 2021 12:59 PM
All times are (GMT-05:00) EST
No Admission Charge
---
Speakers
Biography:
Alan E. Willner (S'87–M'88–SM'93–F'04) received the B.A. degree in physics and an Honorary Degree (Honoris Causa) in 1982 and 2012, respectively, from Yeshiva University, and the Ph.D. degree in Electrical Engineering from Columbia University, New York, NY, USA, in 1988.,He was a Postdoctoral Member of the Technical Staff at AT&T Bell Labs and a Member of Technical Staff at Bellcore. He is currently the Steven and Kathryn Sample Chaired Professor in Engineering in the Ming Hsieh Department of Electrical Engineering of the Viterbi School of Engineering at the University of Southern California. He has >1000 publications, including 1 book and 30 U.S. patents, primarily in optical communications related technologies. ,Prof. Willner received the following honors/awards: Member of the U.S. National Academy of Engineering; International Fellow of the U.K. Royal Academy of Engineering; Presidential Faculty Fellows Award from the White House; IEEE Eric Sumner Award; Guggenheim, Packard, and Fulbright Foundation Fellowships; Fellow of National Academy of Inventors; Optical Society (OSA) Paul Forman Engineering Excellence Award; IEEE Photonics Society Engineering Achievement Award; SPIE President's Award; IEEE Photonics Society Distinguished Lecturer Award; OSA Robert Hopkins Leadership Award; 2001 Eddy Paper Award from Pennwell Publications for the Best Contributed Technical Article; 2014 IEEE Globecom Best Paper Award; and Armstrong Foundation Memorial Award (EE Masters student at Columbia University). He is a Fellow of the AAAS, IEEE, OSA and SPIE. His professional activities have included: Co-Chair of the U.S. National Academies Committee on the Optics and Photonics Study, President of the Optical Society, President of the IEEE Photonics Society, Co-Chair of the Science & Engineering Council of the OSA, Chair of the IEEE TAB Ethics and Member Conduct Committee, General Co-Chair of the Conference on Lasers and Electro-Optics (CLEO), and Chair of the Unclassified Technical Program for IEEE MILCOM. His editorial positions have included: Editor-in-Chief of the IEEE/OSA Journal of Lightwave Technology (JLT), Editor-in-Chief of OSA Optics Letters, and Editor-in-Chief of the IEEE Journal of Selected Topics in Quantum Electronics.
Full resume here: https://ee.usc.edu/~willner/AlanWillner_CV_Resume.pdf
Email:
Address:Canada
---