IEEE WIE Project Based Learning Camp (Learn - Collaborate - Innovate) - Part 1
---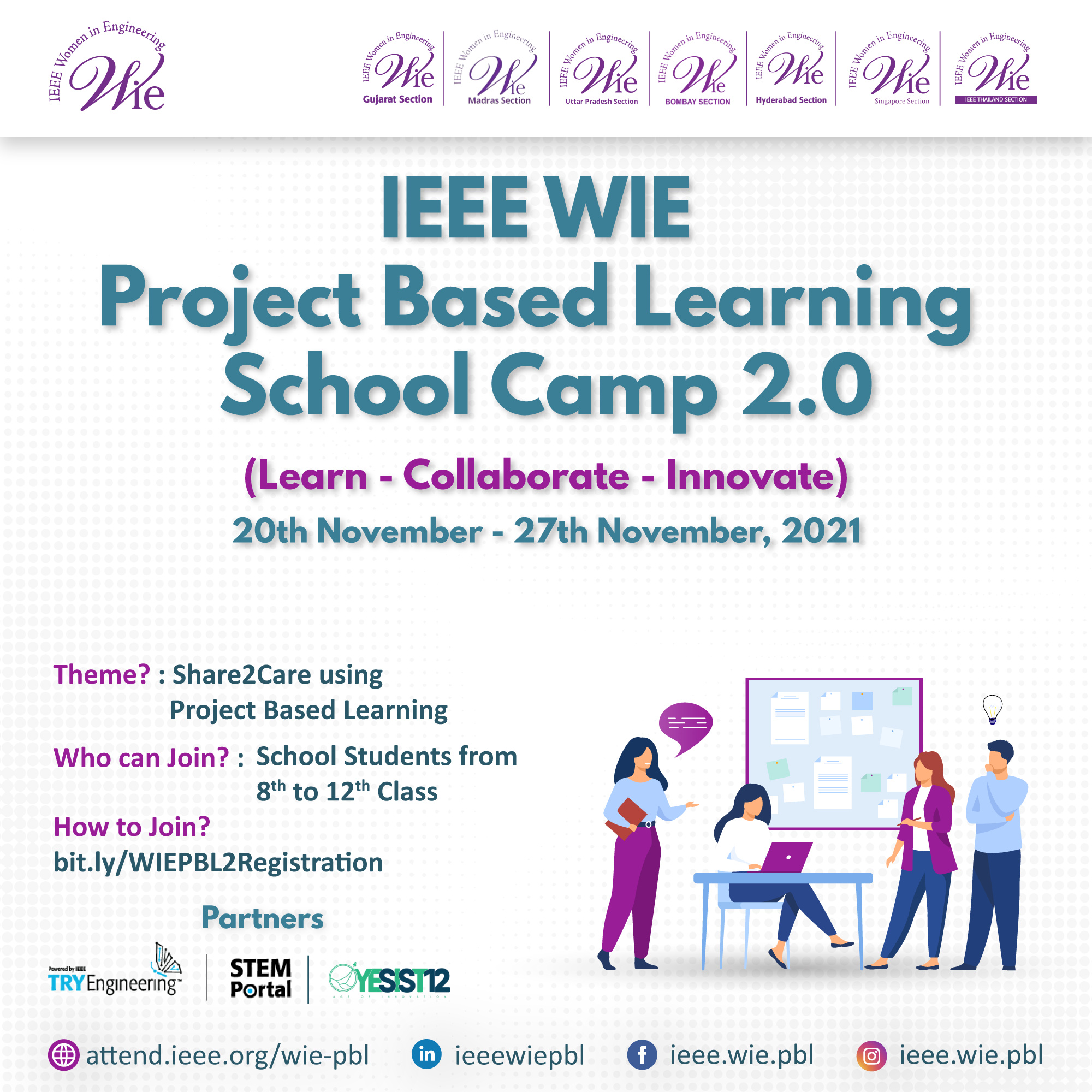 The main objectives/goals of the project bases learning camp are;
To enrich the Project-Based Learning Approach in School Students around the Globe with the support of Women in Engineering Affinity Group.

To build a School-Belt Community under this Camp to initiate the zeal of innovative mindset.

To enhance the practical implication of cutting-edge technologies and how it relates to the School Curriculum.

To foster the technological reach to Primary-Secondary School Levels to make budding students – Industry Ready
The PBL School Camp is supported by IEEE WIE UP Section, WIE Gujarat Section, WIE Madras Section, WIE Bombay Section, WIE Hyderabad Section, WIE Thailand Section & WIE Singapore Section AGs.

---
Date and Time
Location
Hosts
Registration
---
Start time: 20 Nov 2021 08:00 AM
End time: 24 Nov 2021 08:00 PM
All times are (GMT+08:00) Singapore
Add Event to Calendar
Online
Registration link: http://bit.ly/WIEPBL2Registration
Website: https://attend.ieee.org/wie-pbl/
Co-sponsored by

YESIST12 IEEE YESIST12, TryEngineering Powered by IEEE
---
---