The Metaverse
---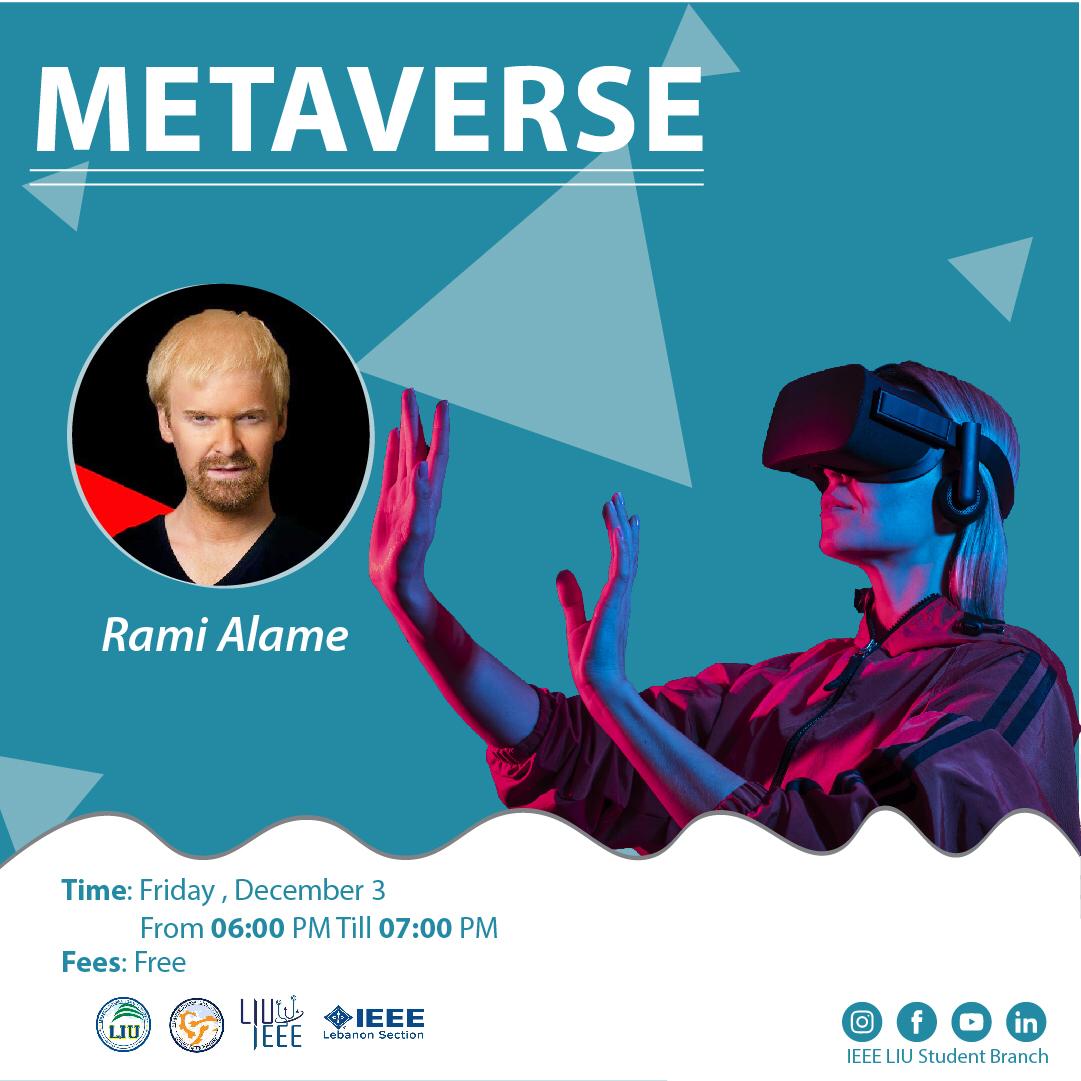 The Metaverse is a virtual reality space in which users can interact with a computer-generated environment and other users.
But that's not all! There's so much more about this immersive world!
Meet us this Friday to know more about all the details and info related to the Metaverse; starting from it's definition reaching NFTs in Metaverse.
---
Date and Time
Location
Hosts
Registration
---
Date: 03 Dec 2021
Time: 06:00 PM to 07:00 PM
All times are (GMT+02:00) EET
Add Event to Calendar
https://docs.google.com/forms/d/e/1FAIpQLSde7C3bi8Qyz_2lzHoI4U2MqgRDrKQ-KYqFjscIeB-FVwmdxw/viewform?usp=sf_link
---
Starts 29 November 2021 06:47 PM
Ends 02 December 2021 06:47 PM
All times are (GMT+02:00) EET
No Admission Charge
---
---