Santa Clara Valley Section Robotics and Automation Chapter Meeting
---
Santa Clara Valley Robotics and Automation Chapter Reformation Meeting
---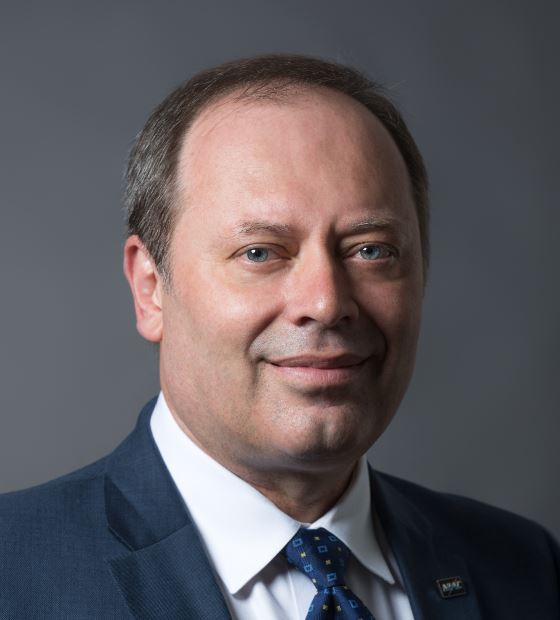 We are holding this meeting to bring together IEEE Robotics and Automation Society Chapter members for an exciting technical presentation, but also to look for volunteers who could be officers for the chapter and help with future programs and bring the chapter back to life.
---
Date and Time
Location
Hosts
Registration
---
Date: 20 Jan 2022
Time: 12:00 PM to 01:30 PM
All times are America/Los_Angeles
Add Event to Calendar
We will send out information for attending this virtual event to registered attendees
Tom Coughlin is serving as temporary chair of the SCV Section Robotics and Automation Chapter to see if we can get new officers and reinvigorate the chapter.
Starts 03 December 2021 10:42 AM
Ends 18 January 2022 12:00 AM
All times are America/Los_Angeles
No Admission Charge
---
Speakers

Adrian Stoica
of NASA
Topic:
Telepresence And How It Is Changing Our Society
Decades after first used to control operations in hazardous environments and in space, telerobotics, combined with autonomy, is getting ready to significantly impact our lives in major ways. In 1980, MIT Professor and AI pioneer, Marvin Minsky's words predicted a revolutionary change: ""Telepresence is not science fiction. We could have a remote-controlled economy by the twenty-first century if we start planning right now". While the progression was slower, several recent events, in particular the global pandemic, provided a boost to the 'tele' revolution.
From tele-health to tele-education and teleoperation in several industrial sectors, we are seeing the appearance of a large number of applications that will irreversibly change how we work and live. The talk will overview technical aspects of telepresence, and discuss services that are appearing as technology in research labs matures and products move to consumers. It will highlight the symbiosis between teleoperations and autonomy, and the role of AI. It will describe the current activities in preparation for a future IEEE Initiative in Telepresence.
Biography:
Adrian Stoica, PhD is a Senior Research Scientist and Principal at NASA Jet Propulsion Laboratory (JPL). During his over 25 years at JPL he was Principal Investigator for many government projects funded by NASA and other agencies. He supervised the JPL Robotic Systems Decision, Estimation, and Controls group for 10 years, and is now Program Manager in the Office of Strategic Planning. He joined IEEE in 1992 and has volunteered in several IEEE societies and units; he served twice as Vice-President of the IEEE Systems, Man, and Cybernetics Society. Adrian is a NASA Innovative Advanced Concepts (NIAC) Fellow. He founded 3 conferences on adaptive systems for space, quality of life, and secure technologies. His expertise and passion covers several areas including intelligent machines, telepresence, robotics, human-machine systems and space exploration.
Email:
---
Agenda
12:00 PM Brief discussion of the SCV RAS chapter and a pitch for new volunteer officers (Tom Coughlin)
12:15 PM Presentation (Adrian Stoica)
1:00 PM Discussion
1:30 PM Finish
---
We are looking for new volunteer officers!
---