IEEE SB General Assembly #04
---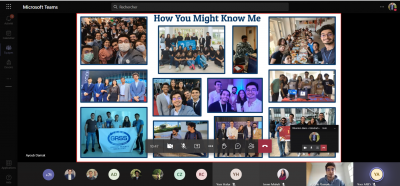 During this General Assembly, Candidates for the proposed posts in the IEEE Sup'Com had the chance to present themselves and express their motivation and goals to join executive committees.
Each candidate has a 3-minute presentation and a 2-minute Q&A session.
Posts :
The Geoscience and Remote Sensing Society:
Chair
Vice-Chair
General Secretary:
Treasurer
Human Resources Manager
Community Manager
Training Manager
Web master
The Robotics and Automated Systems Chapter:
Human Resources Manager
Web Master
The Computer Society Chapter:
Community Manager
Treasurer
Web Master
The Women in Engineering Chapter:
Community Manager
Click here to see the Munites template which contains all the candidates' names and presentations.
After getting to hear each candidate, a form will be sent to the members to vote. This form will be closed by 10 PM and Winners will be announced 30 minutes later.
---
Date and Time
Location
Hosts
Registration
---
Date: 19 Jan 2022
Time: 04:00 PM to 05:15 PM
All times are (GMT+01:00) Africa/Tunis
Add Event to Calendar
---
---