THE GREAT SEMICONDUCTOR CHIP SHORTAGE OF 2021/2022
---
---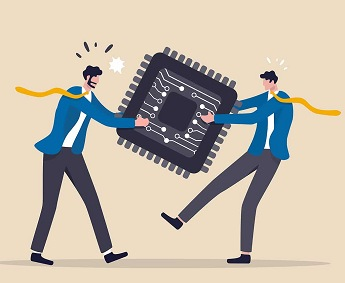 The great chip shortage of 2021 is a current topic of discussion, in which the demand for integrated circuits is greater than the supply, impacting several industries and has led to major shortages and queues amongst consumers for video cards, video game consoles, cars and other electrical devices. This talk will give some background information plus a historical perspective as well. Disclaimer: We are not soothsayers, just researchers and purveyors of the facts.
---
Date and Time
Location
Hosts
Registration
---
Date: 20 Jan 2022
Time: 06:30 PM to 08:30 PM
All times are (UTC-07:00) Mountain Time (US & Canada)
Add Event to Calendar
---
Speakers

Sharon Kalwani
Topic:
The great semiconductor chip shortage of 2021
Biography:
Sharan Kalwani is an industry technology specialist with 25+ years of experience. Sharan has degrees in both Engineering and Computer Science. He has worked in many diverse areas. He is a sought after speaker at many a diverse conference and seminars, such as Supercomputing, HPC Advisory Council, SIAM, Infiniband Trade Association, etc. He has delivered several tutorials, workshops and chaired Birds-of-a-Feather (BoF) sessions. Sharan is a senior member of IEEE-Computer Society, IEEE-Education Society and Vehicle Tech Society, an Emeritus member of Michigan!UNIX/user group (mug.org) the oldest of the *nix user groups based in Michigan (they were first established in late 1985), member of Association for Computing Machinery (ACM) and also leads the SIG-Linux section of SEMCO. He enjoys teaching, holds an Adjunct Faculty position at local educational sites. He has published one book and is now working on his second. He is a recipient of the IEEE MGA Achievement award for his contributions to IEEE activities in 2018.
Address:Cyber City, United States, 48309
---
Agenda
06:30 PM - Welcome and Introductions, Chapter business update;
06:45 PM - Technical Talk/Presentation
07:45 PM - End Technical Talk/Presentation, begin Q & A
08:00 PM Wrap Up
07:05 PM - Wrap Up
---