Application of Thrifty Test Equipment for EMC Testing
---
IEEE Southeastern Michigan: Chapter VIII (EMC)
---
Southeastern Michigan IEEE EMC Chapter technical meeting.
YouTube Video of presentation: https://www.youtube.com/watch?v=psEforM4ohY
YOU MUST PRE-REGISTER FOR THIS MEETING TO GET THE ZOOM LINK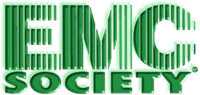 ---
Date and Time
Location
Hosts
Registration
---
Date: 20 Jan 2022
Time: 05:30 PM to 07:30 PM
All times are (GMT-05:00) US/Michigan
Add Event to Calendar
A Zoom link will be sent on January 19 to all registrants
Starts 31 December 2021 01:01 PM
Ends 20 January 2022 05:01 PM
All times are (GMT-05:00) US/Michigan
No Admission Charge
---
Speakers

Arnie Nielsen
of Arnie Nielsen Consulting LLC
Topic:
Application of Thrifty Test Equipment for EMC Testing (published in the December 2021 issue of In Compliance magazine)
Abstract
EMC issues are often identified during qualification testing in an accredited EMC test lab which typically is late in the design cycle. Obtaining a cost effective solution to these EMC issues may be time consuming. However, most EMC labs are usually fully booked, have long lead times, limited time available, and are expensive (typically > $2k per shift). Inexpensive test equipment and procedures (let's call them thrifty methods) used for helping to solve these EMC issues outside an EMC lab are very desirable especially if no in-house EMC facilities are readily available. Although the thrifty method is mainly used to compare results before and after implementing a fix (not meeting a spec limit), after some experience, it can also be used in the pre-qualification development stage early in the design cycle to identify potential issues before formal lab testing. Identifying issues early allows maximum flexibility to experiment and sufficient reaction time before a design is frozen and difficult to change.
Biography:
Arnie Nielsen has decades of experience in the automotive electronics industry. He worked as an instrumentation engineer in the crash test facilities at Chrysler and Ford followed by powertrain (engine, transmission) hardware/software design at Ford. From 1985 to 2005 he worked in EMC, Reliability and Product Assurance as a Senior Technical Specialist with Ford-Visteon. After retiring in 2005 he has been consulting on a wide variety of products (Arnie Nielsen Consulting LLC). He is an iNARTE certified Master EMC design engineer.
Email:
Address:Northville, Michigan, United States
---
Agenda
5:30 Networking and Zoom setup
6:00 Presentation
---
Chapter website: http://www.emcsociety.org
To be added or removed from the Southeastern Michigan IEEE EMC email list, please send an email to scott@emcsociety.org with ADD or REMOVE as the subject.
---