VDL talk on "5G/6G ENABLE EDGE COMPUTING AND EDGE AI"
---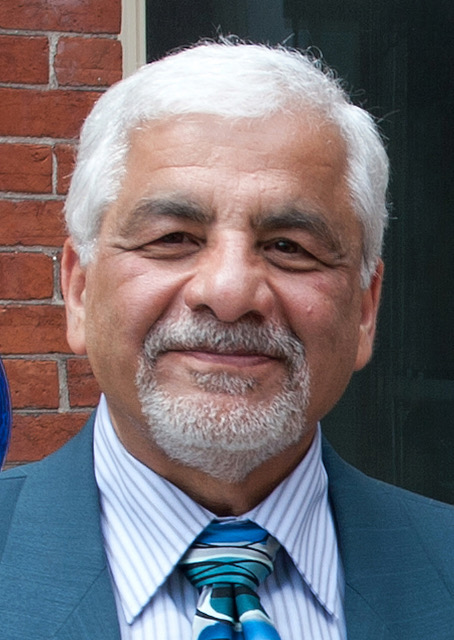 Austin ComSoc/SP/CT and Jamaica ComSoc Section would like to invite you to attend a special VDL talk on
"5G/6G ENABLE EDGE COMPUTING AND EDGE AI"
Speaker:
Fawzi Behmann,
President TelNet Management Consulting Inc.
Abstract
—————-
5G represent a major departure from previous cellular generations. It will not only focus on speed, lower latency and spectrum efficiency but continue driving rapid growth of mobile data traffic with exciting new applications and enhanced user experiences and empower a number of vertical industries in the near future.
Collaborative technologies such as IoT and AI will accelerate the adoption of 5G collecting and aggregating data for edge computing and with 6G for edge intelligence performing analysis and generating insightful information for critical actions.
The talk will cover:
A clear understanding of 5G & 6G positioning, features and roadmap
Architecture evolution pushing intelligence to the edge
Provide examples empowered by 5G/6G, IoT and AI including:
Enhanced Mobile Services (e.g. High-speed application, video streaming, gaming);
Massive Machine-type Communications (e.g. Smart homes. Smart building, Smart Cities);
Ultra-reliable and low latency communications (e.g. Self-driving car, AR/VR, Mission-critical applications)
Provide an example of network slicing for bandwidth efficiency, security and QoS.
Takeaways:
- Understanding why 5G and future generations such as 6G and beyond.
- Examples of new classes of applications and enhanced services empowered by 5G/6G
- Concept of virtualization and networking slicing for the dynamic launch of new services.
Bio
——
Fawzi Behmann, DL, MBA, M. Comp. Sc., Author
President, TelNet Management Consulting Inc.
IEEE ComSoc NA Regional Director and BoG member
Fawzi is visionary, innovative, thought leader, author, results driven with unique blend of business acumen, marketing and technology skills. He held variety of leadership positions with Tier 1 companies such as Teleglobe International carrier, Nortel Network systems, Motorola/Freescale semiconductor. He founded TelNet Management Consulting Inc. 2009 offering professional services in technology positioning and solution services. He has written many papers and Co-authored book on "Collaborative IoT" by Wiley.
Fawzi is a senior member of IEEE and currently the general chair of WCNC 2022 international conference (Austin 10-13), a member of IEEE Future Direction on security, applications and services. He is IEEE, ComSoc North America Regional Director (serving over 10,000 members) and BoG member. Fawzi chairs multiple joint chapters on Communications, signal processing, Computer, EMBS and Consumer technology. Prior, Fawzi was Region 5 conference committee chair and Central Texas section chair.
Fawzi received multiple awards including IEEE MGA Section Leadership (2017-2018), IEEE USA professional leadership award for 2017, ComSoc Chapter of the year awards for 2020, 2017, 2015 and Regional outstanding Member for 2013, 2014 and 2015.
Fawzi has MBA, Masters in Computer Science, Bachelor in Science with honors in Mathematics with distinction.
Zoom info will be issued to all that registered.
For any information, please send an email to
f.behmann at f.behmann@ieee.org or Chistopher Udeagha at udeaghac@gmail.com
---
Date and Time
Location
Hosts
Registration
---
Date: 19 Jan 2022
Time: 06:00 PM to 07:30 PM
All times are (GMT-06:00) US/Central
Add Event to Calendar
Starts 14 January 2022 12:31 AM
Ends 19 January 2022 03:30 PM
All times are (GMT-06:00) US/Central
No Admission Charge
---
---