VDL talk on "Advancement of Technology Unleash Great Opportunities for Students – How can IEEE help?"
---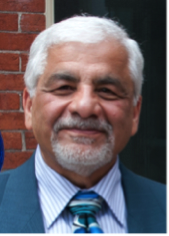 Austin ComSoc/SP/CT and UT student branch/chapter would like to invite you to
"Advancement of Technology Unleash Great Opportunities for Students –
How can IEEE help?"
Speaker:
Fawzi Behmann,
President TelNet Management Consulting Inc.
Abstract
—————-
We are witnessing unprecedented advancement of disruptive technology such as IoT, 5G/6G, AI/ML, Blockchain and others that empower building diverse applications and smart solutions in multiple vertical markets.
IoT has multiple of billion of sensors and devices and promised to grow to 50 billion in the coming years, 5G has started in 2020 and in contrast to other previous cellular generations leapfrog in performance and richness in features and for the first time a cellular generation is empower use cases in multiple markets such as healthcare, mobility, energy, public safety, smart home/building and smart cities.
As volume of data continues to grow exponentially, new AI/ML/DL tools, algorithms are being developed and deployed to make the data actionable and generate insightful information for better decision.
IEEE continues the mission of advancing technologies offering educational, training opportunities to students and young professionals through societies and chapters and volunteer opportunities for engagement such as in webinars and conferences.
The talk will highlight with examples both the advancement of technology and adoption in new cases and host of new opportunities available to both undergrad and grad students
The talk will conclude calling for chapter leadership growth opportunity and student volunteered opportunities at WCNC 2022.
Bio
——
Fawzi Behmann, DL, MBA, M. Comp. Sc., Author
President, TelNet Management Consulting Inc.
IEEE ComSoc NA Regional Director and BoG member
Fawzi is visionary, innovative, thought leader, author, results driven with unique blend of business acumen, marketing and technology skills. Core technical skills is communications and networking and specializes in positioning disruptive technologies such as IoT, AI, 5G in developing smart ecosystem solutions in key markets such as health & and wellness, public safety, smart homes/building, smart energy and mobility.
Held variety of leadership positions with Teleglobe International carrier, Nortel Network systems, Motorola/Freescale semiconductor. Founded TelNet Management Consulting Inc. 2009 and Co-authored "Collaborative IoT" by Wiley.
Fawzi volunteered at IEEE and currently he is IEEE WCNC 2022 chair, ComSoc North America Regional Director and BoG member. Fawzi received multiple awards including IEEE Leadership Section chair for Central Texas Section (2017-2018), IEEE USA professional leadership award for 2017, ComSoc Chapter of the year awards for 2017, 2015 and Regional outstanding Member for 2013, 2014 and 2015.
Fawzi has MBA, Masters in Computer Science, Bachelor in Science with honors in Mathematics with distinction.
……………………..
If you have any question, please connect with Fawzi Behmann at fawzi.behmann@telnetmanagement.com,
IEEE Chair of Joint Austin Chapters (ComSoc/SP/CESoc & Computer/EMBS)
Zoom info
https://utexas.zoom.us/j/97917717409
---
Date and Time
Location
Hosts
Registration
---
Date: 15 Feb 2022
Time: 07:00 PM to 08:30 PM
All times are (GMT-06:00) US/Central
Add Event to Calendar
Starts 13 February 2022 03:07 PM
Ends 15 February 2022 03:07 PM
All times are (GMT-06:00) US/Central
No Admission Charge
---
---