Grounding Based on the Orange IEEE Book & Substation Grounding Common Issues..
#Grounding
#IEEE
#Nebraska
#Industrial
#application
#power
#energy
#Orange
#Book
#PDH
#available
#Substation
#PES
#Day
#grounding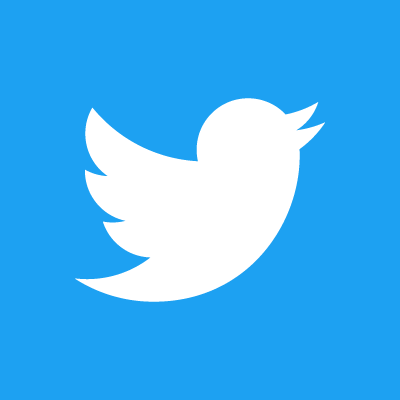 ---
---
Note the Revised Starting Time of 5pm for Sign In.
Orange Book™— IEEE STD 446, Recommended Practice for Emergency and Standby Power Systems for Industrial and Commercial Application
PES presents Substation Grounding : Common issues & the importance of reviewing existing "Safe" locations.
For IEEE DAY 10.4.2022 - There are two grounding presentations with dinner being served between the two presenations. Come for either one or come for both and enjoy the dinner.
Each in person presentation is worth one PDH.
Grounding presentation based on the IEEE Orange Book.
Brought to you by IEEE Nebraska's INDUSTRIAL APPLICATIONS and POWER & ENERGY Technical Chapters.
The second presentation will begin at 7pm followed by a question and answer session and finally with announcements of other upcomming events.
One professional development hour PDH will be issued after the event for those who request one at the end of Q&A.
---
Date and Time
Location
Hosts
Registration
---
Date: 04 Oct 2022
Time: 05:00 PM to 09:00 PM
All times are (GMT-06:00) US/Central
Add Event to Calendar
Ron Ostendorf - Nebraska Section IAS Chair

Co-sponsored by

Nick McIntosh - IEEE Nebraska Section Chair
Starts 20 May 2022 12:05 PM
Ends 03 October 2022 04:00 PM
All times are (GMT-06:00) US/Central
7 in-person spaces left!
Admission fee

?

Menu: TBD, Chicken, Prime Rib, Salmon, roasted red potatoes, etc.
---
Speakers

Jeff Sobczyk
of JEO Consulting Group
Topic:
Grounding per IEEE Orange Book
Biography:
Jeff has 34 years of experience in the preliminary investigation, study, design, and construction of projects for building and plant level electrical systems. Project types have included industrial facilities, water and wastewater plants, hydropower plant modifications, secure facilities, office buildings, commercial facilities, educational facilities, sports stadiums, health care, data centers, and correctional facilities. In addition, Jeff has been teaching a power lab at the University of Nebraska for their Architectural Engineering program since 2008. Jeff holds a BS degree from the University of Nebraska in electrical engineering. Jeff is a professional engineer in 8 regional states and is a Senior Member of IEEE, and has had continuous IEEE membership since 1985. Jeff currently works for JEO Consulting Group, Inc.
Email:
Address:Nebraska, United States

Brian Turner
of NPPD
Topic:
Substation Grounding
Presentation Description:
Substations are integral points of interconnection for connecting generation, to transmission lines, to distribution systems. Substations require a Ground Potential Rise (GPR) study to ensure protection of qualified workers.
This presentation will focus on three key areas, i) an introduction to GPR studies - What and Why studies are done, ii) Common issues in Data Collection and important but overlooked components of GPR studies - specifically focused on complications in soil and rock resistivity testing, and iii) case study on the importance of reviewing existing substations particularly when affecting older Sub-T locations. The presentation is best for anyone who conducts GPR studies, contracts out and reviews GPR studies, or anyone interested in learning more about substation grounding.
Biography:
Brian has four years of experience in substation engineering including all aspects of project scoping, estimating, design, construction support, and project closure. Engineering focus has been on substation grounding studies, arc flash studies and providing electrical expertise across the district. Involved in IEEE Nebraska as the Young Professionals chair and Electronics Communication Coordinator, NSPE coordinating the Northeast Chapter Mathcounts competition. Brian holds a BS degree from South Dakota State University in electrical engineering. He currently works for Nebraska Public Power District (NPPD) and is a proud Eagle Scout
Email:
---
Agenda
Revised Agenda - Revise Starting Time for Presentation #1
5:00pm to 5:30pm sign in and networking, cash bar.
5:30pm to 6:30pm - IAS Presentation #1- Grounding Based on the Orange IEEE book
6:30 to 7:00pm - Dinner & Sign in
7:01 to 8 presentation #2 PES Substation Grounding
8:01 pm - Q & A , with Section Announcements and networking following
---
Sign up early.
Limited Seating.
---