Career Planning as an Antidote to a Competitive Job Market
---
Career Planning as an Antidote to a Competitive Job Market
---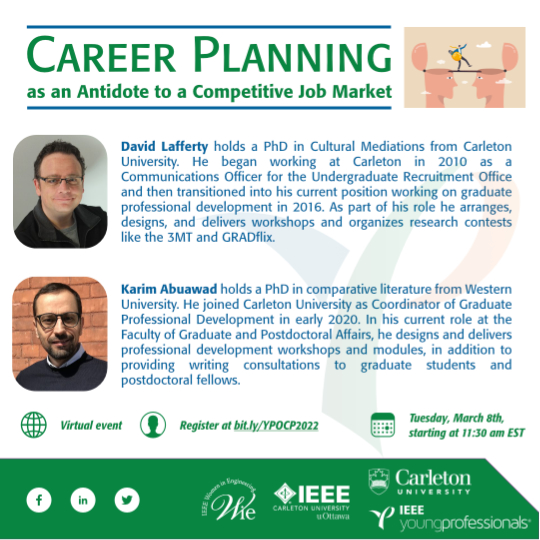 Join us for this talk on "Career Planning as an Antidote to a Competitive Job Market" with David Lafferty and Karim Abuawad on March 8th, starting at 11:30 AM.
In this presentation, both speakers will discuss how to make career plans to help people find jobs in today's competitive job market.
---
Date and Time
Location
Hosts
Registration
---
Date: 08 Mar 2022
Time: 11:30 AM to 01:00 PM
All times are (GMT-05:00) Canada/Eastern
Add Event to Calendar
This is an online event and a Zoom Meeting link will be available under the Online Event Page on Eventbrite.
---
---
Speakers
---
Career Planning as an Antidote to a Competitive Job Market
---