Build An 8-Bit CPU From Scratch Part III
---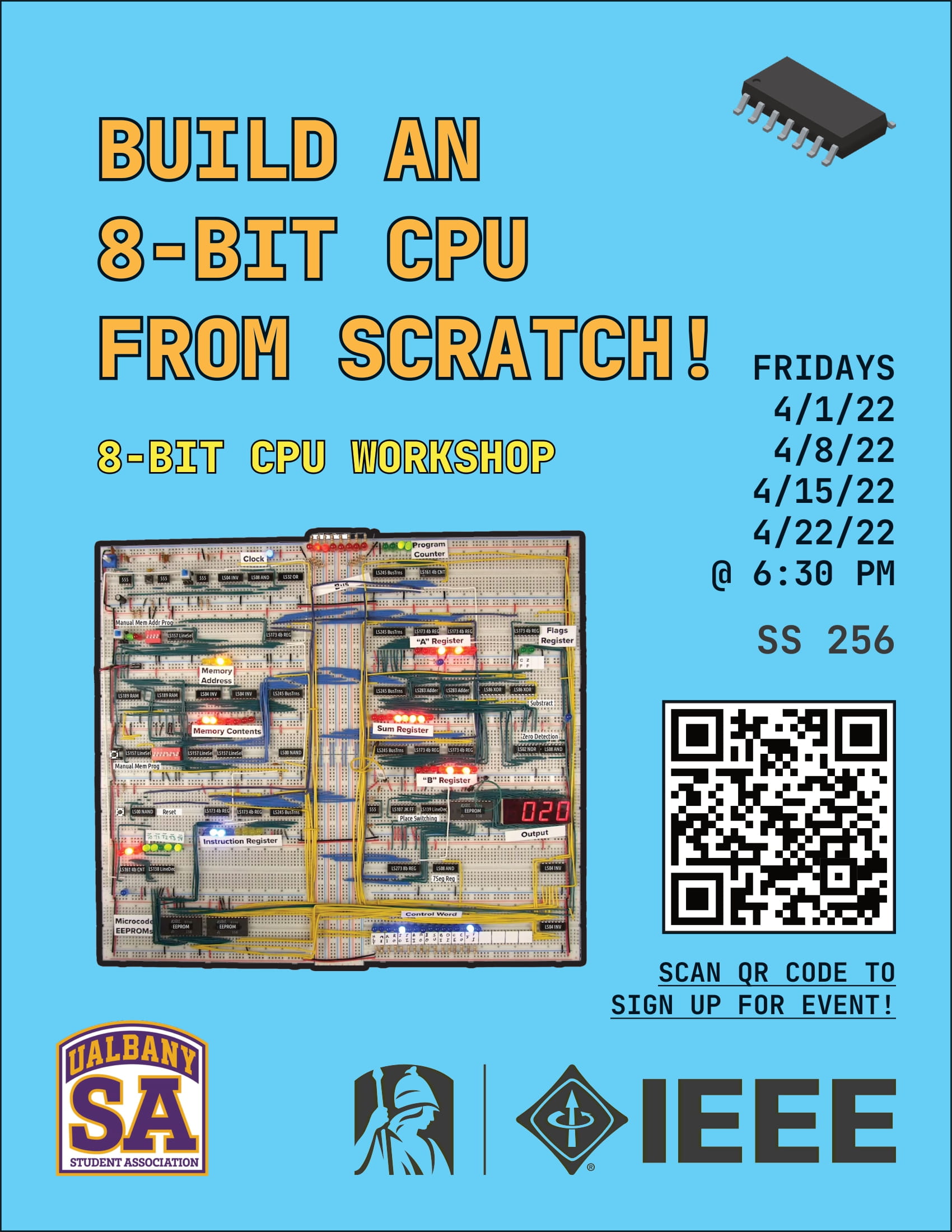 The CPU or "brain" of a computer: Ever wondered how they function? or even wondered how complicated and intricate they are?
Join us for a four-part series to learn more about how CPU's function. Participate in building a functioning 8-bit CPU from scratch. We will watch instructional videos from Ben Eater before jumping in and assembling a different component of his 8-bit breadboard computer kits at the end of each session. We now have a breadboard computer that has a completed Clock Module, RAM, and Arithmetic Logic Unit(ALU). For this session, we will add RAM and the Program Counter (PC) to the CPU.
---
Date and Time
Location
Hosts
Registration
---
Date: 15 Apr 2022
Time: 06:30 PM to 11:00 PM
All times are (GMT-05:00) US/Eastern
Add Event to Calendar
UAlbany IEEE Discord Server: https://discord.com/invite/ieee
1400 Washington Avenue
University at Albany
Albany, New York
United States 12222

Building:

Social Science

Room Number:

256
---
---
---
Agenda
1) Watch informational and instructional videos from Ben Eater's YouTube channel where he teaches us about different components of a CPU and assembles his breadboard computer kit.
2) Assemble another part of the 8-bit breadboard computer kit based on what we learned from Ben Eater. In this session, we will assemble the RAM and Program Counter (PC).
---