Vancouver TALK 6: Keeping in Contact
---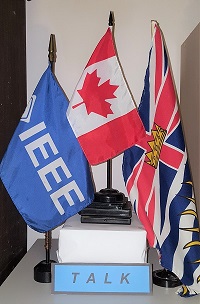 IEEE Vancouver Life Members Affinity Group
This is another of the talk sessions that invite Members to express/describe their experiences to their fellow engineers. It will continue monthly on the third Saturday.
NOTE THE EARLIER START THIS MONTH! 9:00 AM P.D.T. You can log in at 8:45 AM.
All IEEE members are welcome, especially those Life Members that don't have a local Affinity Group.
Registration is optional, but we want to know who intends to listen in.
---
Date and Time
Location
Hosts
Registration
---
Date: 23 Apr 2022
Time: 08:45 AM to 10:15 AM
All times are (GMT-08:00) Canada/Pacific
Add Event to Calendar
https://us02web.zoom.us/j/4912540253
Vancouver, British Columbia
Canada
---
S. Carl Zanon, Chair
Vancouver Life Members Affinity Group
Starts 07 April 2022 08:27 AM
Ends 23 April 2022 11:00 AM
All times are (GMT-08:00) Canada/Pacific
No Admission Charge
---
---
Agenda
Meeting Chair: Carl Zanon
IEEE Host: Conrad Guelke, IEEE Vancouver Section


08:45 Introductions: Comments from attendees.
09:00 Speaker: Andrew Jones "Cows and Water" Envision a pasture of cows near a 240KV transmission line.

Questions to the speaker
Close Meeting: About 10:00 AM.
---