IEEE R2 WIE Meeting and Webinar: Geothermal Energy Solutions and Green Computing
---
WIE Speaker Series: Sharing a WIE Member's Career Journey from Personal, Professional, and Technical Views
---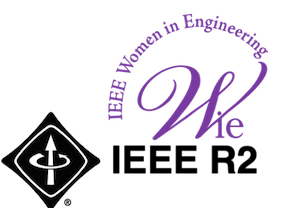 Want to know more about geothermal energy? Our WIE guest speaker, Dr. Nancy Landreville, currently Vice Chair of the IEEE Baltimore Section, will share her career journey as a woman in the engineering field -- challenges and opportunities. She will also discuss a geothermal energy (clean energy source) study she completed while preparing for her first doctorate. She has updated the 2007 study for 2022 as independent research.
---
Date and Time
Location
Hosts
Registration
---
Date: 11 Jul 2022
Time: 07:00 PM to 08:00 PM
All times are (GMT-05:00) US/Eastern
Add Event to Calendar
If you are not a robot, please complete the ReCAPTCHA to display virtual attendance info.

Carole Carey c.carey@ieee.org
Starts 17 June 2022 04:18 AM
Ends 11 July 2022 04:00 PM
All times are (GMT-05:00) US/Eastern
No Admission Charge
---
Speakers

Dr. Nancy Landreville
of NML Computer Consulting Company (Sole Proprietorship)
Topic:
Climate change industry sector analysis on innovations featuring Geothermal Energy
In November 2007; I prepared a research paper for one of my doctoral management courses. The study was on climate change and impacts. In evaluating the use of alternative methodologies in reducing negative repercussions; I evaluated and studied various options for improvement and in developing climate change initiatives. In identifying the innovation of usage with nuclear energy; I found many possibilities to improve our options in maintaining a clean energy worldwide effort. An innovation that is remarkable and continues to produce is the use of Geothermal Energy and its beneficial use as a continual resource of water for use in achieving clean energy. The corrections of various chemical combinations were of interest to me. In identifying the management of various options for exchanging elements that have radioactive or harmful composition and the replacement of these elements with those that are safe and effective became a viable choice. Extraction of Geothermal Energy has and remains an excellent resource while the extraction requires more options to prevent fracking impact that causes disruption in the earth. This presentation provides an overview of climate change impact and solutions with geospatial monitoring, engineering innovations, and applying a plan of action using the Taguchi method. Thank you for the opportunity to discuss the chain of success goals with an approach in addressing the innovation of Geothermal Energy. The presentation is an update from the November 2007 research paper.
Dr. Nancy M Landreville
Biography:
Dr. Landreville is an engineer currently engaged in nuclear physics to develop, design, and deploy APIs that enhance various handheld devices for asset remediation and threat management. As a ten-year member of IEEE as of 2022; interests in supporting various facets of structural mechanics have become an important goal in evaluating innovations that include the use of blockchain algorithms for network security monitoring to protect cryptocurrency as data-in-transit and recently mentored professional students including bank attendees with MIT. She is an innovator and has served as a computer scientist, engineer, developer, and contributor of guidance with NIST and ISOs with IEEE since 2010. She is interested in volunteering to serve with IEEE in further endeavors and serves as a Vice Chair for the Baltimore Section. Dr. Nancy M Landreville is a seasoned business owner professional with extensive leadership and managerial expertise in industry, government, military, and the private sector. Her previous business, NML Computer Consulting Company, LLC and Corp., serving as a CEO/CISO provided cloud subject matter expert consulting advice for the military, government, and private industry. She also provided support for the FBI as a SME for CJIS. Another contract included serving as a project manager for the Army developing the insider threat program. Dr. Landreville accepted a cybersecurity engineer position with DOD to assist with accreditation and authorization of a military system. After completing the assessments, a contract was provided to conduct a self-assessment to strengthen security for the Department of Energy (DOE). She recently completed another project for the DOE over the past two years. In 2022, she reopened her business as a CISO with a sole proprietorship, serving as an independent researcher in nuclear physics. She taught a course in blockchain for MIT developed by MIT Global Alumni last year and this year. She added additional mathematical approaches for the course in a webinar released for the professional participants this year. Her expertise includes leadership, security management, reference architecture, risk management, vulnerability assessments, security plan development, continuous monitoring evaluations, database design, plus executive management solutions for enterprise implementation including design of innovations.
Email:
Address:Falling Waters, West Virginia, United States
---
Agenda
7:00pm Welcome and roll call R2 WIE Chairs
7:15 pm Introduce Speaker Dr. Nancy Landreville
Presentation "Geothermal Energy Solutions and Green Computing"
7:40 pm Updates / WIE Chairs Brief Reports
7:50 pm New Business
8:00 pm Close out
---