Magnetics Society - Call for IEEE San Diego Volunteer Leadership
---
Call for IEEE San Diego Magnetics Society Leaders - Respond Today
---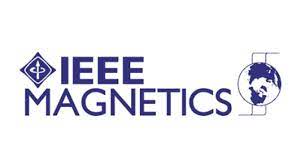 You are receiving this call to become a chapter officer and help connect our local technical community with the activities of the IEEE Magnetics Society in San Diego. The members of the San Diego Chapter of the Magnetics Society have historically and famously been active with the society, with some amazing local activities in the technical community, especially at UCSD. However, we need some renewed local volunteership to help get that deserved recognition.
Chapters give Magnetics Society members the valuable opportunity to engage with fellow magnetics-interested engineers and scientists and to get support for distinguished lectures and other technical events. Chapters host technical talks, meetings, and social events to enable education, collaboration, and networking with fellow members and non-members alike.
What does a chapter officer do? Organize local meetings and joint local meetings with the many San Diego chapters on the wide array of Magnetics-related topics. These can be hosted anywhere in San Diego County.
Please respond to San Diego Section chair Michelle Thompson at w5nyv@arrl.net to express your interest.
---
Date and Time
Location
Hosts
Registration
---
Date: 15 Jun 2022
Time: 05:30 PM to 07:03 PM
All times are (UTC-08:00) Pacific Time (US & Canada)
Add Event to Calendar
Co-sponsored by

San Diego Section - Dr. Kathleen Kramer
Starts 18 May 2022 07:03 PM
Ends 15 June 2022 07:03 PM
All times are (UTC-08:00) Pacific Time (US & Canada)
No Admission Charge
---
---