General Fusion - Canada's Unique Approach to Abundant Clean Energy through Nuclear Fusion
---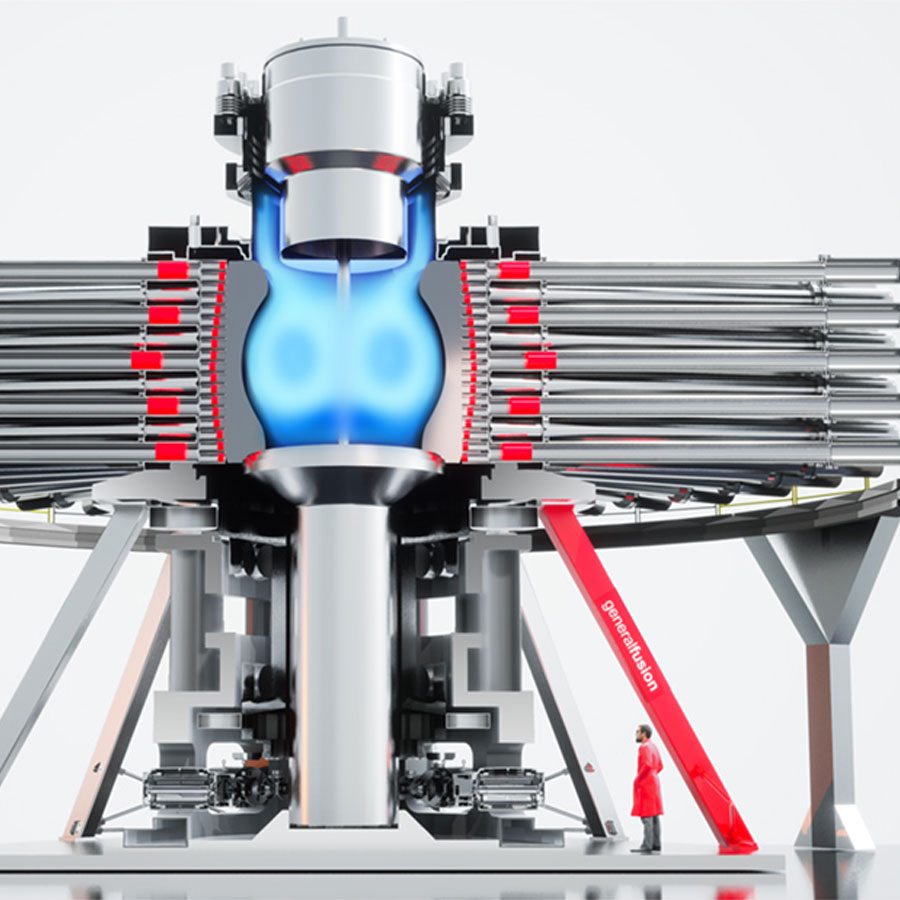 This webinar will introduce the technology and development plans of Canada's General Fusion Inc., which is pursing power generation through nuclear fusion.
General Fusion (https://generalfusion.com) is a Burnaby, British Columbia company that has embraced a novel approach to producing nuclear fusion energy through Magnetized Target Fusion (MTF). MTF avoids the need for expensive high-power lasers or large superconducting magnets. Promising results to date place General Fusion on track to commercialize its technology later this decade, leading to the deployment of fusion energy power plants. The company plans to enter global energy markets in the 2030s at a price competitive with fossil fuels.
Also underway in the UK is the Fusion Demonstration Plant (FDP) which has been designed to demonstrate General Fusion's MTF technology, creating fusion conditions in a power-plant-relevant environment. With support from investors across the globe, the FDP will become the world's largest and most capable prototype for a Magnetized Target Fusion power plant – a prototype intended to demonstrate a massive step forward in practical fusion energy. Watch this Vimeo video to learn more: https://vimeo.com/671343931
---
Date and Time
Location
Hosts
Registration
---
Date: 16 Jun 2022
Time: 12:00 PM to 01:30 PM
All times are (UTC-05:00) Eastern Time (US & Canada)
Add Event to Calendar
If you are not a robot, please complete the ReCAPTCHA to display virtual attendance info.

Co-sponsored by

General Fusion Inc.
Starts 02 June 2022 12:00 PM
Ends 16 June 2022 12:00 PM
All times are (UTC-05:00) Eastern Time (US & Canada)
No Admission Charge
---
Speakers
Biography:
Jay Brister is General Fusion's Chief Business Development Officer. He has more than 40 years of experience in the global energy industry and power markets. He is a leading expert in business and market development, along with project execution and corporate acquisitions. He most recently led business development for AECOM's Power division out of London, U.K. Previously, he served as the CBDO for Babcock & Wilcox Company's mPower Small Modular Reactor venture and in leadership roles with the engineering company CH2M Hill (now Jacobs). A former member of the Civilian Nuclear Trade Advisory Committee to the U.S. Secretary of Commerce (2019-2020), Mr. Brister has a B.S. degree in Nuclear Engineering Technology from Thomas Edison State University in Trenton, New Jersey, and is a former U.S. NRC-licensed nuclear operator at Grand Gulf Nuclear Station.
Email:
Address:3680 Bonneville Pl., #106, , Burnaby, British Columbia, Canada, V3N 4T5
---
Agenda
- Introduction
- Main Session by Jay Brister of General Fusion
- Audience Q & A
---