DEVELOPMENT OF AN 8X8 AUTONOMOUS SCALED ELECTRIC COMBAT VEHICLE
#Electric
#Combat
#Vehicle
#Autonomous
#Scaled
#Vehicles
#System
#Dynamics
#IEEE
#Event
#Toronto
#Section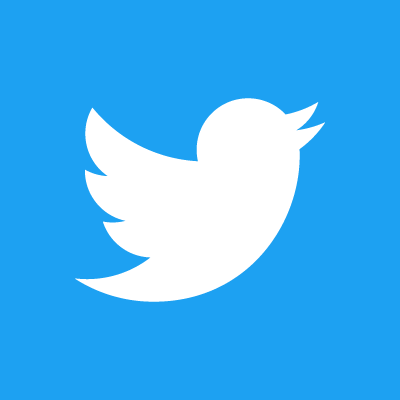 ---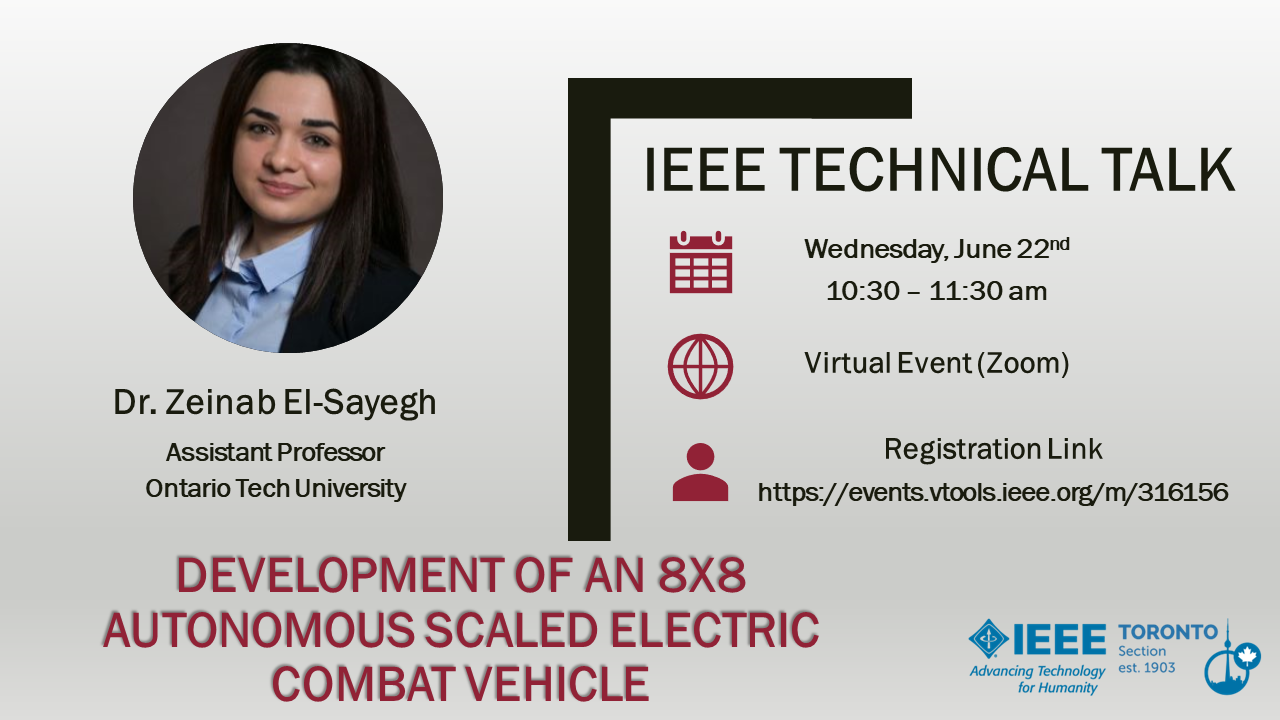 Join the IEEE Toronto Instrumentation & Measurement – Robotics & Automation Joint Chapter for a talk on Autonomous Electric Combat Vehicles, presented by Prof. Zeinab El-Sayegh.
Abstract: Current literature pertaining to multi-steerable mobile platforms and the progression of military vehicles in the past few decades suggest a lack of effort in pursuing advanced technologies in this joint area. As a result, a novel 1:6 scaled 8x8 electric combat vehicle prototype that features eight independently driven and steerable wheels is designed and developed.
The intent is to create a scaled model for future autonomous vehicle navigation and control research in off road terrains. Starting with the mechanical design, this talk will discuss the details of the chassis, suspension, driving and steering systems development. The electronics necessary for vehicle actuation is implemented with custom nodes and topics created for hardware communication within the Robot Operating System (ROS). Lastly, path planning and obstacle avoidance abilities are implemented to achieve autonomous navigation. The result of this work is a fully functional and instrumented robotic platform with a modular software architecture. Vehicle design analysis, performance and autonomous navigation abilities are experimentally tested with promising results.
This talk will also cover the future of autonomous electric combat vehicles.
---
Date and Time
Location
Hosts
Registration
---
Date: 22 Jun 2022
Time: 10:30 AM to 11:30 AM
All times are (UTC-05:00) Eastern Time (US & Canada)
Add Event to Calendar
Starts 02 June 2022 01:00 PM
Ends 22 June 2022 08:30 AM
All times are (UTC-05:00) Eastern Time (US & Canada)
No Admission Charge
---
Speakers

Zeinab El-Sayegh, PhD, PEng
Biography:
Dr. Zeinab El-Sayegh is an Assistant Professor in the Department of Automotive and Mechatronics Engineering. She completed her postdoctoral fellowship and Ph.D. in Mechanical Engineering at Ontario Tech University. She received her master's degree in Mechanical Engineering from the University of Concordia, Montreal. Formally, worked at Volvo Group Trucks Technology Gothenburg, Sweden as a vehicle analyst. And, as a combustion analyst in Siemens aero-derivative gas turbines, Montreal. Her research interests are related to on-road and off-road vehicle design, and autonomous and hybrid electric vehicle simulation. She is involved in research related to tire-terrain interaction in cooperation with Volvo Group Truck Technology and NSERC.
---