Propagation Modeling and Measurements in Complex Environments for 5G Communications
---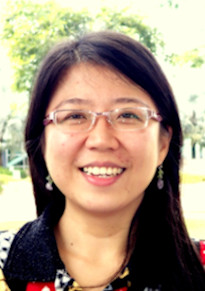 There is great potential for the wireless communications industry because the moment a topic (to stay connected) becomes uppermost in people's minds, they start to look for a holistic solution – and that begins with a thorough understanding of radio wave propagation in a variety of diverse scenarios. As wireless communications become more ubiquitous, new propagation environments emerge and the propagation mechanisms therein should be investigated.
In this talk, I will present research findings in several complex and not-well-explored wireless propagation environments such as indoor stairwells, the outskirt of periodic building façade, open-trench drains in Southeast Asia, a pedestrian tunnel, and tropical natural caves in Malaysia. The approaches used in studying these environments include the fundamental, physics-based, and empirical ways of modeling random electromagnetic waves propagation. These research findings advance a better understanding of radio wave propagation and provide practical propagation models for the design of wireless communication systems in those environments.
Lastly, I will conclude my talk with a quick sharing of past efforts in promoting electromagnetics education to the Electronic Engineering major and beyond.
---
Date and Time
Location
Hosts
Registration
---
Date: 30 Jun 2022
Time: 05:00 PM to 06:00 PM
All times are (UTC+10:00) Brisbane
Add Event to Calendar
Starts 14 June 2022 02:00 AM
Ends 30 June 2022 05:00 PM
All times are (UTC+10:00) Brisbane
No Admission Charge
---
Speakers

Grace Lim Soo Yong
of The University of Nottingham in Malaysia
Topic:
Propagation Modeling and Measurements in Complex Environments for 5G Communications
Biography:
Soo Yong (Grace) Lim received the BEng(Hons) degree in electronics majoring in telecommunications from Multimedia University, Malaysia, in 2003 and the Ph.D. degree in electrical engineering from the University of Hawaii at Manoa, USA, in 2010. She is presently an Associate Professor with the Department of Electrical and Electronic Engineering, University of Nottingham Malaysia. Her current research interest includes radio propagation modeling, channel measurements, and ray tracing.
In July 2018, she received the IEEE AP-S Donald G. Dudley Jr. Undergraduate Teaching Award, with this citation "For modernizing the teaching of electromagnetics and for innovating its relevant curriculum design".
Email:
Address:The University of Nottingham in Malaysia, , Malaysia
---