Delo vodje odbora IEEE: naloge, dobre prakse, poročanje
---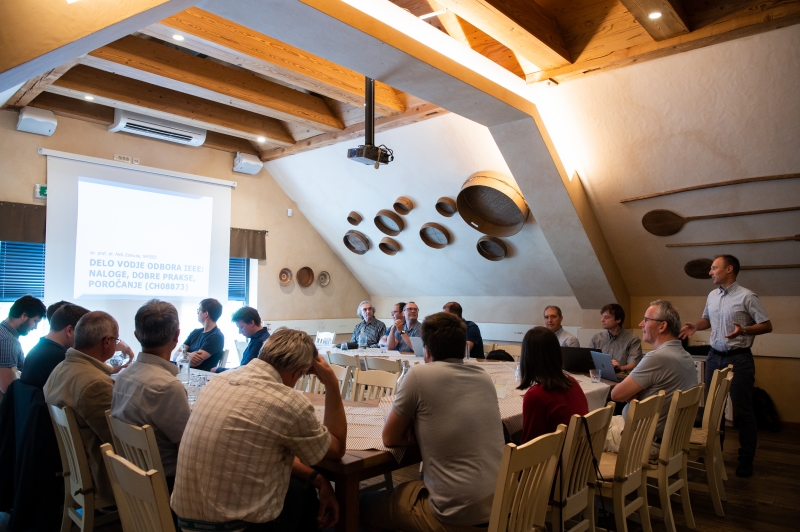 English: As part of the exchange of experiences and good practices in leading committees at the meeting of the Slovenian section of the IEEE (onsite at Grof, Vransko) , the work of the head (Ales Zamuda) of the IEEE CIS Committee (CH08873) was presented: tasks, good practices, reporting.
Slovensko: V okviru izmenjave izkušenj in dobrih praks pri vodenju odborov na srečanju slovenske sekcije IEEE v gostilni Grof je bilo predstavljeno delo vodje odbora (Aleš Zamuda) IEEE CIS (CH08873): naloge, dobre prakse, poročanje.
Slides URL: https://www.slideshare.net/AlesZamuda/delo-vodje-odbora-ieee-naloge-dobre-prakse-poroanje.
---
Date and Time
Location
Hosts
Registration
---
Date: 06 Jun 2022
Time: 05:30 PM to 05:55 PM
All times are (UTC+01:00) Ljubljana
Add Event to Calendar
Restavracija Grof
Čeplje 12
Vransko, Slovenia
Slovenia 3305
---
---
---
Agenda
17:30 Aleš Zamuda: Delo vodje odbora IEEE: naloge, dobre prakse, poročanje.
17:55 Razprava in vprašanja.
---