IEEE Seattle Engineering Conference
---
Cutting edge engineering. Why is it important to to know the latest technology? Be the first to adapt to changing times. Experts in their industry will be showcasing their latest technologies.
---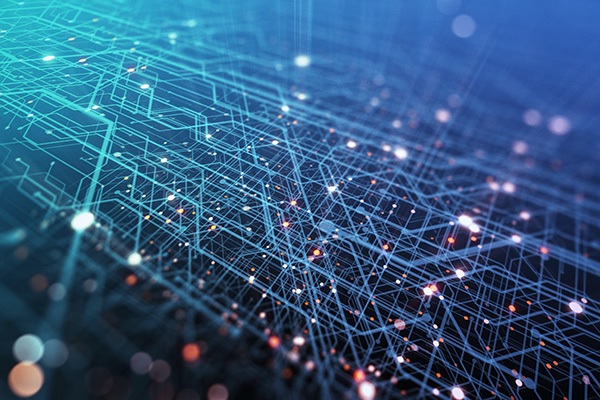 Join us this Fall in Seattle for the IEEE Seattle Engineering Conference. Don't miss the high impact talks on computer robotics, Big Data, Sustainable wind turbines, Machine Learning AI, Leadership techniques, Space Flight Vehicles, Medical Devices Aerospace engineering, Risk Management, hydrogen fueled locomatives, Smart Buildings, EV fast charging, Automation and Robotics, Advanced metering, Interconnection and the Utilities, Avionics Safety, Risk Management for Printed Circuit Boards, Hardware Design landing gear, and Women in Entrepreneur.
---
Date and Time
Location
Hosts
Registration
---
Date: 23 Sep 2022
Time: 08:00 AM to 05:00 PM
All times are (UTC-08:00) Pacific Time (US & Canada)
Add Event to Calendar
Hilton Garden Inn Bellevue
10777 NE 10th Street
Bellevue , Washington
United States 98004

Room Number:

Cascade 1 Conference Room
---
Mike Brisbois
708.668.5488
mike.brisbois@ieee.org

Co-sponsored by

IEEE Power and Energy Society
---
Speakers

IEEE Engineering
of IEEE
Top Engineering and Tech speakers from the greater Seattle area
Biography:
IEEE
---
Agenda
Schedule – Friday September 23, 2022

07:30 am Check in and Breakfast
07:45 am Announcements, Speakers, Sponsors, Supporters, Showcased Consultants
07:55 am Dr. Sheree Wen, Honorable MC
08:00 am Dr. Lynne Robinson, 'State of the Region talk', City of Bellevue Mayor
08:20 am Sreenivas Rangan Sukumar, 'Machine Learning Artificial Intelligence', Hewitt Packard Enterprise
08:45 am Paul Kostek, 'Systems Engineer, Medical Devices Aerospace Engineering', Air Direct Solutions
09:10 am Carl Slater, 'System Engineering Space/Commercial Airplanes, Risk and Opportunity Management', Boeing
09:35 am John Aiello, 'Automation and Robotics in Aerospace', ai3
10:00 am Shaun Rogers, 'Advance Metering, Regional Director Energy Industry', Trynzic
10:25 am Richard Platt, 'Robotics', Senior Managing Partner & Chief Engineer for the Strategy + Innovation Group
10:50 am Wendi Walsh,' Paradox of Skepticism and Innovation', HCL Technologies
11:15 am Allen Huang, 'Fast Charging EV', Lead EV Charging Engineer, Nidec Industrial Solutions
11:40 am Pamela Hamblin, 'Interconnection and Utility', NUEnergy Solutions, CEO
12:05 pm Lunch Presentation and prize pack give away – Networking Lunch
12:35 pm Kathleen Kramer, 'Avionics Systems – Considering AI Techniques where Safety is Critical'
01:00 pm Abir Chermiti, 'Female Entrepreneurship; Opportunities and Challenges', Software Engineer
01:25 pm Camila Simons, 'Wind Turbines', Wind Turbine Engineer, DNV
01:50 pm Matt Arny, 'Developing People and Organizational Culture to Drive Success', The Arnold Group
02:15 pm Cherie Litson, 'Risk Management for Printed Circuit Board Designs', Inst. ECC
02:40 pm Neno Novakovic, 'Hardware Design/Implementation Landing Gear Control Algorithm', Collins Aerospace
03:05 pm Tim Yoder, 'Smart Buildings: Data‐Driven Optimization of Facility Operations', Data Scientist at PNN
03:30 pm Kennett Bivens, 'EMI/EMC Engineer for vehicles for Space Flight', Blue Origin
03:55 pm Sanjay Samuel, 'Hydrogen Fueled Locomotive', Sound Transit
04:20 pm James Banks, 'Emergency Dispatch Utilities', Supervisor, Power Dispatch at Puget Sound Energy
04:45 pm Special Presentation – Salute to Speakers, sponsors, supporters,
04:55 pm Comedian Monica Nevi, 1 free drink ticket for all attendees
05:00 pm End of conference


We thank our sponsors Plexflo, The Green Living Guy, Glannaventa, and Triermain.
Please Support our sponsors:
Sabey Data Centers
The Green Living Guy
Triermain, LLC
Glannaventa, Inc.
Merkle Standard
Plexflo | EV & DER Impact Forcast

We would like to thank our supporters:
Bob Frankston- The Public Packet Infrastructure
Tom Coughlin - Coughlin Associates
Gora Datta, FHL7, VS, SMIEEE, SMACM
Pamela Hamblin - NUEnergy Solutions
Cindy (Rush) Palmer - Compliance Training Online
Gary Grant - Florida Institute of Technology
Josh Felperin - AlpsControls.com
Camilla Yamada - UMC, Inc
Sanjay Samuel - Sound Transit
Brian Brustad - AECOM
Jason Putnam - K&L Gates
Matt McManus - Matt McManus Real Estate
John Oyewole Funso-Adebayo - Multiports Communications Consult Ltd
Larry Rozchicha - Eaton
Mark Bowling - IRISS
Jumie Yuventi - Twenty Percent Plus
Amanda Gray - COJK
Kirill Gritsenko - Siemens Mobility
Dennis Garrett - Blue Lake Energy
Ross Pearson - Hollophane Lighting

---
Meet with top engineers and scientists in the industry. Find out what the competition is doing. Network with top C-Suite individuals. FLYER Don't miss out! Sign up today at REGISTER
---