NEC 2023 Changes Workshop
#NEC
#workshop
#code
#class
#medium
#voltage
#changes
#updates
#NFPA
#power
#system
#analysis
#electrical
#design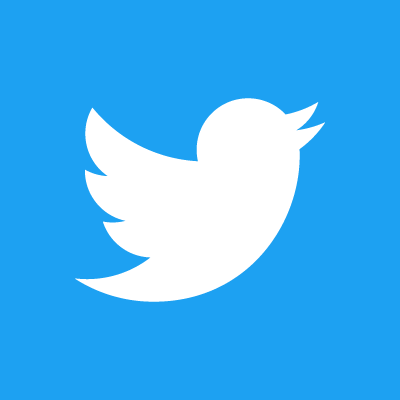 ---
NEC 2023 Changes Workshop
Wednesday, October 26 & Thursday, October 27, 2022 7:15AM to 5:00PM
Austin Scottish Rite Theater
207 W. 18th Street, Austin, TX 78701
---
Early registration and discounted pricing ends on October 16th.
Registration and payment for this workshop must be completed on or before Sunday October 16, 2022 to ensure you will have the class materials in time for the workshop.
Saturday October 22, 2022 is the final day for registering but without workshop materials.
This two-day workshop will take a deep dive into NEC 2023 National Electrical Code changes. The NEC changes will be reviewed focusing on major areas of the power distribution systems which are affected by the latest changes rather than by the typical Article by Article, Section by Section methods. Examples will be worked through as a class to understand how these NEC changes will change how power distribution systems are engineered. This Workshop is intended for Electrical Designers, Estimators, and Field Engineers, and is highly recommended as a review supplement for those preparing to take the Electrical P.E. exam. In addition, there will be exhibits by industry manufacturers and suppliers.
Attendees are advised to bring a laptop or notebook. Power and limited WIFI will be available.
Upon completion of the workshop, participants will receive a PDH certificate for sixteen hours.
The workshop fee includes breakfast tacos, breakfast beverages, break refreshments, and a spiralbound copy of the 2023 NEC.
Drawing prizes to be offered include 3 AEMC model 601 clamp-on Meters.
Registration must be completed by Sunsday, 10/16/2022 to ensure we will have the class materials in time for the workshop. Saturday, 10/22/2022 is the final day for registering online. Walk-ins will be accepted but must have a check for the full amount made out to IEEE-CTS.
| | | |
| --- | --- | --- |
| Membership Status | Thru October 16, 2022 | After October 16, 2022 |
| IEEE Member | $350 | $550 |
| Non-IEEE Member* | $550 | $750 |
| IEEE Life Members & Students | $250 | $450 |
---
Date and Time
Location
Hosts
Registration
---
Start time: 26 Oct 2022 07:15 AM
End time: 27 Oct 2022 05:00 PM
All times are (UTC-06:00) Central Time (US & Canada)
Add Event to Calendar
207 W. 18th Street
Austin, Texas
United States 78701

Building:

Austin Scottish Rite Childrens Theater

Room Number:

Theater
---
James Mercier, IEEE

518 Academy Drive

Austin, TX 78704

Co-sponsored by

James Mercier
Starts 01 July 2022 11:43 AM
Ends 22 October 2022 11:59 PM
All times are (UTC-06:00) Central Time (US & Canada)
Admission fee

?
---
Speakers

Thomas Domitrovich
of Eaton Corp.
Biography:
Mr. Thomas A. Domitrovich is an Electrical Engineer within Eaton Corporation's electrical group with experience in engineering, sales & marketing, business development, and product management. Domitrovich is actively involved with various electrical industry organizations and most recently has focused on the continued growth of electrical safety. Mr. Domitrovich is an author with a wide range of trade magazine articles including columns in two industry trade magazines focused on electrical safety. He sits on NFPA Code Making Panel 2 for the continued development of the National Electrical Code (NFPA 70). He is also on the NFPA committee for the continued development of NFPA 73 and chairs various committees for other electrical industry organizations. Mr. Domitrovich is a LEED(R) Accredited Professional, a licensed Professional Engineer, and holds a Bachelor of Electrical Engineering from Gannon University.
---
Agenda
Day 1
NEC Style Manual – Influenced Changes
Future of the NEC – Structure changes
Reconditioned equipment
Medium Voltage
Copper-Clad Aluminum
Surge requirements
New and Deleted Articles for NEC 2023
Explanatory materials – dates
Article 100 definitions
Shock protection – Barriers, GFCI, service entrance & 6 – disconnect rule
Arc Flash reduction – Labeling and working space
Selective Coordination
Day 2
Article 110 changes
GFCI Changes
AFCI Changes
Article 210 Balance of Changes
Load calculations
Wiring methods and materials
Equipment for general use
Special Occupancies
Special Equipment
---
If you have any questions or need any additional information about the workshop, please contact:
James J. Mercier, P.E.
jmercier@ieee.org
518 Academy Drive Austin, TX 78704
---