Technical Visit to Mandai MRT Depot – Maintenance and Control Centre of Thomson-East Coast Line (TEL)
#Train
#Depot
#Control
#Centre
#Rail
#Discovery
#Engineering
#Trains
#Workshop
#Rolling
#Stock
#Workshop.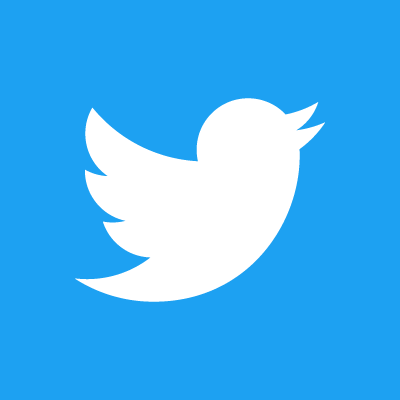 ---
Mandai MRT Depot is an integrated train depot located in Mandai, Singapore that serves as the maintenance and control centre of the Thomson-East Coast line (TEL).
The MRT depot is located between Woodlands station and Springleaf station on the Thomson-East Coast Line (TEL). To support the TEL operations and maintenance, the MRT depot includes (1) Rail Administration Building, which houses the Operations Control Centre (OCC) and the Depot Control Centre (DCC), (2) Stabling yards with capacity for 90 trains, (3) three reception tracks: one track northbound towards Woodlands station and two tracks southbound towards Springleaf station to facilitate the launching of trains, (4) 11 workshops track to facilitate the servicing and maintaining of trains, (5) a 66kV substation to supply the electricity for TEL trains, stations, and Depot, (6) Engineering Trains and Permanent Way Workshop to facilitate track maintenance, (7) test track to facilitate dynamic train testing, and (8) train wash-plants to ensure train exterior cleanliness.
Date of Visit: 4 August 2022 (Thu)
Venue: STEL Mandai Depot (MDD)
Gathering Venue: Khatib MRT Station (NS14)
We will charter a bus to ferry you from NS14 to MDD. More information about the bus and waiting area at NS14 will be provided closer to the visit date.
Time Bus Departs NS14: 1330
Program of Visit:
1345 to 1415 – Visitors exchange photo id for MDD Visitor Pass
1415 to 1445 – Meeting with MD, TEL Mr. Shahrin in Boardroom
1445 to 1530 – Visit to Rail Discovery Centre
1530 to 1615 – Visit to Engineering Trains Workshop
1615 to 1700 – Visit to Rolling Stock Workshop
Estimated time back to NS14 from MDD: 1745
To facilitate access clearance at MDD, please provide the following details:
Full name as per NRIC/FIN/Passport.
Last 3 digit + alphabet of NRIC/FIN/Passport #, e.g., 567i.
Type of identification: NRIC/FIN/Passport.
Bring along the NRIC/FIN/Passport on the day of visit. Maximum participating members allowed at MDD: 20 pax. Registration does not mean that you have been confirmed to visit the Mandai Depot as we are subject to security clearance by SMRT and whether we have exceeded the allocated 20 pax limit.
You must provide your email address and contact number for the trip organizer to contact you prior to scheduled date as well as on the date of the visit itself.
Host: SMRT
SMRT Speaker for Technical Visit: Mr. Shahrin bin Abdol Salam, PBM CEng.
---
Date and Time
Location
Hosts
Registration
---
Date: 04 Aug 2022
Time: 01:15 PM to 05:45 PM
All times are (UTC+08:00) Singapore
Add Event to Calendar
201 Yishun Avenue 2
Singapore, Singapore
Singapore 769092

Building:

Gathering Venue: Khatib MRT Station (NS14)
---
Starts 15 July 2022 11:00 AM
Ends 27 July 2022 06:37 PM
All times are (UTC+08:00) Singapore
0 in-person spaces left!
No Admission Charge
---
Speakers
Topic:
Briefing cum Presentation by Mr. Shahrin, MD, TEL
Biography:
Mr Shahrin Bin Abdol Salam is the Managing Director (MD) of SMRT TEL since 1 February 2020. As MD, he leads and oversees the TEL Operations & maintenance group to ensure safe and efficient rail services. He has also led TEL to successfully open TEL stage 2 in Aug 2020, adding 6 stations into the TEL Network.
Shahrin has a total of 25 years railway experience, starting in 1998, both in Singapore and overseas, in railway operations, maintenance, regulations, and strategic planning. From 2008 to 2010, he was seconded to Dubai as the Managing Director, SMRT Engineering Middle East (SEME) to provide consultancy and operated the Palm Jumairah Monorail System and the Masdar City's Personal Rapid Transit Autonomous Vehicle System. He returned in 2010 to helm various senior leadership roles in Rail Operations before leaving in 2012 to join Dubai Government's Roads and Transport Authority (RTA) as their Chief Rail Planner to strengthen the management and oversight capabilities of the Authority and enhance the relationship with the Operator. In 2014, he was appointed as Chief Engineer, Rail Operations where he facilitated the inauguration of Dubai Tram and supported the oversight of both Metro & Tram operations. Shahrin's last held appointment in RTA was Rail Expert & Advisor to the CEO, Rail Agency where he provided strategic advice on matters relating to railway operations, maintenance, and projects. In 2016, Shahrin re-joined SMRT Trains as Vice President for Trains Planning & Capability Development and was subsequently promoted to helm the appointment as Senior Vice President for Plans & Development from 2017 till Jan 2020. In his role, he drove SMRT Trains initiatives to achieve financial sustainability and the asset management master plan.
Shahrin holds a Master of Science (Management of Technology) from National University of Singapore and a Bachelor of Engineering (Electrical) (Honours) from RMIT University, Australia. He is also a Chartered Engineer in Railway & Transportation Engineering, a member of the Institution of Engineers, Singapore, and is accorded Fellow by the Institution of Railway Operators, UK. He is currently serving as Chairman of the International Association of Public Transport (UITP) Asia-Pacific Urban Rail Platform Committee and Vice-Chairman of the UITP International Metro Rail Division Committee.
---