JILS - Space grade components and solutions 'Microchip in Space'
---
Space grade components and solutions
'Microchip in Space'
---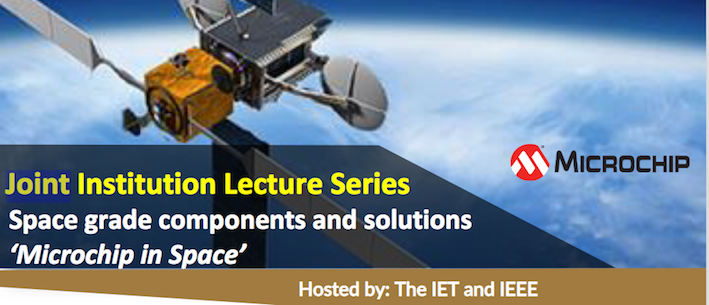 We will discuss industry-leading space-grade components and solutions for use in on-orbit space vehicles, deep space probes, and defence EW systems requiring survivability in demanding environmental conditions.
We will share an insight into the company's unique capabilities and comprehensive portfolio of radiation-hardened and radiation-tolerant solutions, including high-performance MCUs, MPUs, FPGAs, memories, communication interfaces, frequency and timing solutions, mixed-signal ICs, custom power supplies, diodes, transistors, RF components. We will also feature examples of work undertaken to develop tests and mitigate radiation concerns.We will demonstrate Machine Learning Solutions for Image processing in Space Application based on Microchip PolarFire FPGA
---
Date and Time
Location
Hosts
Registration
---
Date: 21 Jul 2022
Time: 06:00 PM to 08:00 PM
All times are (UTC+10:00) Sydney
Add Event to Calendar
In Person only at
Macquarie University
Building 09WW
Room announced on registration
09WW Macquarie University
Balaclava Rd
Macquarie Park, New South Wales
Australia 2109

Building:

09WW
---
---
Speakers

Puneet Kumar
of Microchip
Biography:
APAC Business Development and Product Marketing Manager of
Aerospace and Defense group at Microchip Technology.
Before joining Microchip, Puneet held technical roles at MathWorks, Cadence, CoWare
and Synopsys. His technical interests include the use of FPGAs and SoC FPGAs in
signal processing, communication systems and vision applications.
Puneet holds a bachelor's degree in Electronic Engineering from the University of Pune
and a master's degree in Electrical Engineering from the University of South Florida.

Dr Michael Reznik
of Microchip
Biography:
Staff Embedded Solutions Engineer, and FPGA Expert at
Microchip Technology, based in Sydney.
Michael has a history of product development with ASIC and FPGAs for leading
companies in Australia and the USA.
Michael also supports Master's students at Macquarie University in research projects in
Machine Learning and SDR applications on embedded systems platforms and FPGAs.
---
Join us for networking before the presentation which starts at 6:30pm.
---