Career Fair: Analog Devices Inc.
#career
#fair
#analog
#devices
#inc
#engineering
#antenna
#research
#development
#rf
#microelectronics
#WIE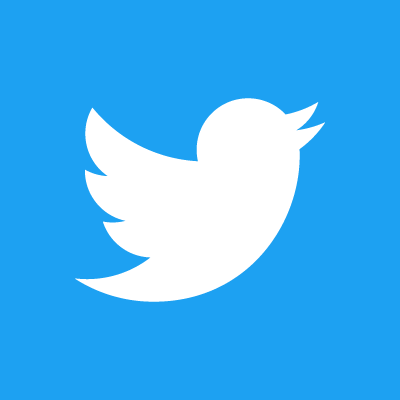 ---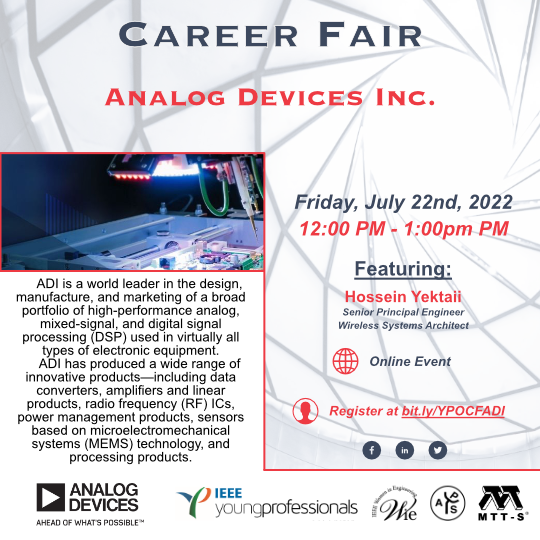 Join us for this session with Hossein Yektaii, Senior Principal Engineer - Wireless Systems Architect at Analog Devices Inc.

ADI is a world leader in the design, manufacture, and marketing of a broad portfolio of high-performance analog, mixed-signal, and digital signal processing (#DSP) used in virtually all types of electronic equipment.
ADI has produced a wide range of innovative products—including data converters, amplifiers and linear products, radio frequency (RF) ICs, power management products, sensors based on microelectromechanical systems (MEMS) technology, and processing products.
---
Date and Time
Location
Hosts
Registration
---
Date: 22 Jul 2022
Time: 12:00 PM to 01:00 PM
All times are (GMT-05:00) Canada/Eastern
Add Event to Calendar
Online Event https://www.eventbrite.ca/e/career-fair-analog-devices-inc-tickets-383938128277
Co-sponsored by

Analog Devices Inc.
---
Speakers
Topic:
Analog Devices Inc.
Biography:
 18 years of working experience in specifying, designing and implementing wireless transceivers, mostly for mobile communication applications in 2G, 3G and 4G systems.
 Have been through eight different product design cycles, from whiteboard drawings to release for manufacturing and field deployment.
 Good understanding of LTE, CDMA, WCDMA and GSM standard requirements and how they translate into hardware architecture and component specifications.
 Working closely with algorithm developers, digital and RF hardware designers and software engineers to successfully integrate all the pieces into a complex radio transceiver system.
 Up-to-date knowledge of radio transceiver design, including high-speed DACs and ADCs, RF and IF circuits, PLL synthesizers, Mixers, timing and clock generation.
 Good understanding of digital communications and signal processing concepts.
 System-level and behaviour simulation using Agilent ADS software.
 Hardware design and firmware development using Texas Instruments and Analog Devices fixed-point DSPs (not up to date).
 Experience designing with micro-controllers, specifically PIC series from Microchip, both in hardware and firmware (not up to date).
 Timing and clock synchronization circuit and firmware using GPS receivers (not up to date).
---