Session on Entrepreneurship
#WIE
#women
#wie
#entrepreneurship
#professionaldevelopment
#ieee
#ieeevicsection
#networking
#startup
#womenfounders
#venturecapital
#engineeringfounders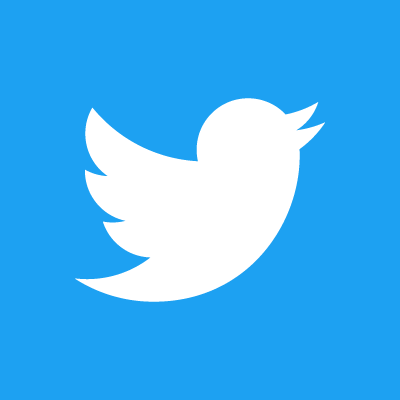 ---
In conversation with Laxmi and Maneesha on Entrepreneurship
---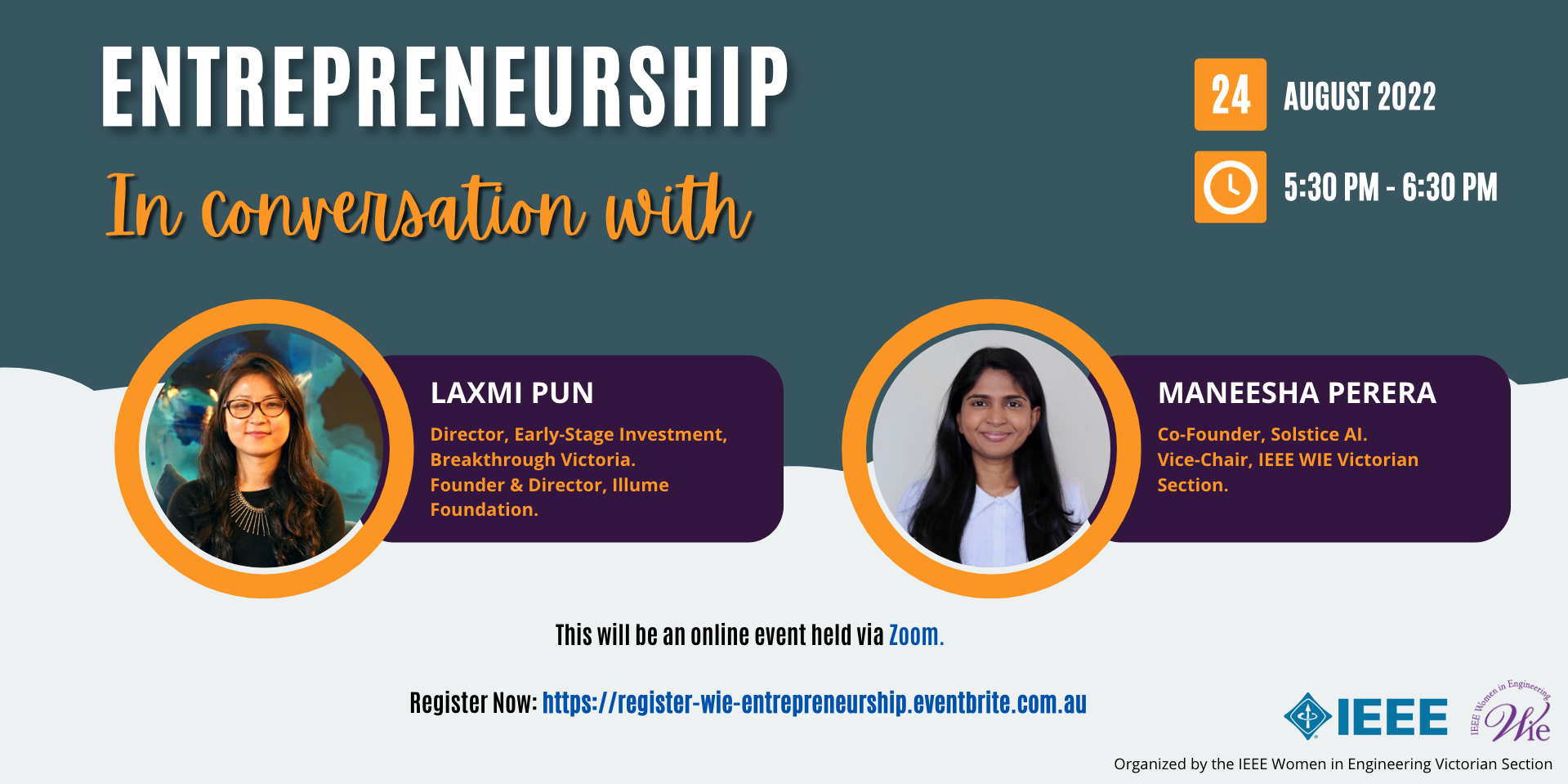 IEEE Women in Engineering Victorian section is organising a session on Entrepreneurship. If you are someone who is interested in learning more about Entrepreneurship​ and the opportunities available, then this is your opportunity to come and learn and ask your questions.​​ ​
The discussion will cover topics (but are not limited to) - What is Entrepreneurship? What is a Startup vs Small business, State of Venture Capital and the need for gender diversity, advice for women who are interested in being a founder or joining a Venture Captial.
---
Date and Time
Location
Hosts
Registration
---
Date: 24 Aug 2022
Time: 05:30 PM to 06:30 PM
All times are (UTC+10:00) Canberra
Add Event to Calendar
---
Speakers
Biography:
Laxmi is the Director of Early-Stage Investments in Breakthrough Victoria where she focuses on investing in early-stage startups and spinouts of Universities. Laxmi is also passionate about empowering diverse communities through entrepreneurship. Her career spans from being a founder, investor and program designer through her roles at the Melbourne Accelerator Program, Startupbootcamp, The Talent Institute Australia, and Villgro India. She is also the Founder, Director of Illume Foundation, a social enterprise helping graduates Break the No Experience No Job cycle by connecting them with startups.
Learn more about Illume foundation at: https://www.illumefoundation.org/index.php/students/
Address:Victoria, Australia
Biography:
Maneesha is a final year PhD Candidate at the Faculty of Engineering and IT, University of Melbourne. She is also a Co-Founder of an Australian-based startup Solstice AI and the current Vice-Chair of the IEEE Women in Engineering Victorian Section. She is passionate about empowering early career women engineers and working towards activities that encourage gender diversity in STEM fields.
Address:Victoria, Australia
---