Distributed Energy Resource Interconnection and Interoperability with the Electric Power System
---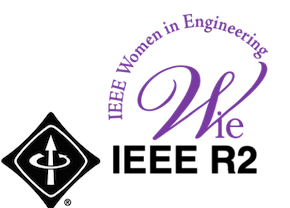 In July, the IEEE R2 WIE (Women in Engineering) hosted a webinar on renewable energy, which is energy that is collected from renewable resources and are naturally replenished. The discussion was on geothermal energy. In this webinar, the lecture and discussions will be on another type of renewable energy, solar energy. We are honored to present our esteemed speaker, James "Jim" M. Daley, P.E. who will discuss how IEEE got involved and led the development of consensus standards for the interconnection and interoperability of distributed energy resources with the electric power system (EPS). This presentation will summarize the evolution of IEEE 1547 and include the results of the application of this standard on a residential solar system and a EPS solar farm.
1 Professional Development Hour (PDH) credit is available to IEEE members only. Please use "Special Requests" on the registration to indicate this.
---
Date and Time
Location
Hosts
Registration
---
Date: 29 Aug 2022
Time: 07:00 PM to 08:30 PM
All times are (UTC-05:00) Eastern Time (US & Canada)
Add Event to Calendar
Connection information will be provided to registrants. You must register to participate.
Co-sponsored by

Women in Engineering in Region 2
Starts 15 August 2022 06:00 PM
Ends 29 August 2022 03:00 PM
All times are (UTC-05:00) Eastern Time (US & Canada)
No Admission Charge
---
Speakers

Jim Daley
of Facilities Electrical Consulting Services
Topic:
Distributed Energy Resource Interconnection and Interoperability with the Electric Power System
IEEE has been thoroughly involved in the issues and impact of the interconnection of renewable energy power sources on and with the electric grid. Since the 1990's concerted efforts have been put forward to assure that interconnection has a minimal impact on the resiliency and quality of power delivered to end users. Work began with an invitation to stake holders to come together with the intent of publishing a family of standards addressing the science of electric power generation, transmission and distribution. (Initially over 300 stakeholders responded.) The result is the ongoing effort to assure the relevancy of IEEE 1547. This presentation hopes to foster a better understanding of the issues and concerns of interconnecting Distributed Energy Resources with the Electric Power System.
Biography:
Jim Daley, P.E. is a Consultant and and Principal of Facilities Electrical Consulting Services. He is a Professional Engineer registered in Pennsylvania and also practiced for many years in New Jersey. Jim received a BS degree in Electrical Engineering ('72) and MS in Engineering Management ('86) at the New Jersey Institute of Technology, Newark, NJ. His Master's Thesis involved "Evaluating the Feasibility of Cogeneration for Small and Intermediate Energy Consumption Facilities." This thesis presented an integrated mathematical method to analyze facility energy use with the objective to forecast an appropriate rating for a cogeneration system to optimize cost and savings.
Jim is a Life Senior Member of IEEE, past Senior Member and Distributed Generation Certified Professional (DGCP) of the Association of Energy Engineers, and Member of Tau Beta Pi National Engineering Honor Society. In 2018, he taught Photovoltaic Power Systems as an Adjunct Professor at Northampton Community College, Bethlehem Twp., PA. He was also Nominated 2018 Outstanding Engineer, IEEE Lehigh Valley Section.
The majority of Jim's involvment in IEEE was with the IEEE Standards Association and actively participated in the development of standards as well as requirements for conformity assessment.
Professional Activities in IEEE
Member IEEE Standards Coordinating Committee 21, Writing & Working Group creating the IEEE P1547 Standard for Interconnecting Distributed Resources with Electric Power Systems

Cochairman, Working Group, IEEE 1547a
Vice Chairman, Working Group, IEEE Std. 1547, for the revision and updating of the standard for the Interconnection of Distributed Resources with Electric Power Systems integrating interoperability and new FERC Rules. (Resigned from this assignment due to travel restrictions.)
Cochairman, Working Group, IEEE Std. 1547a.1, Confirmation/Certification of Interconnection of Distributed Resources with Electric Power Systems.
Chairman, Working Group, IEEE Std. 1547.1, Confirmation/Certification of Interconnection of Distributed Resources with Electric Power Systems. (Approved and issued by IEEE SA June 2005)
Member Working Group, IEEE Std. 1547.6 Recommended Practice for the Interconnection of Distributed Generation at Area and Spot Networks.
Former member IEEE NESCOM oversight committee for new and proposed revisions to existing IEEE Standards.
Chairman, Working Group, Revision of IEEE Std. 446-2000;
Emergency and Standby Power Systems for Industrial and Commercial Applications (Past)
IEEE Conformity Assessment Program - Create a Distributed Energy Resource interconnection commissioning process, procedure and protocol to confirm conformity to IEEE 1547.
Past Activities
Member of NFPA and contributor to the National Electric Code NFPA 70
Underwriters Laboratory Activities
Member Standard Technical Panel, UL 1741

Member Standard Technical Panel, UL 2200
Patents
Real Load Monitor, Nov 18, 1975, US Pat# 3,921,070

Method and Apparatus for Detecting Unintentional Islanding of Utility Grid, May 29, 2007 US Pat # 7, 225, 087

System and Method for the Detection of Regenerated AC Voltage, Oct. 19, 2010, US Pat # 7, 816,815
Retired Jan 31, 2002 from:
Division Engineer
ASCO Power Technologies, LLP
50 Hanover Road
Florham Park, NJ 07932
Phone 973 966 2474
FAX 973 966 6446
Email jdaley@asco.com
Mr. Daley joined Automatic Switch Co. in November 1965. In his tenure, he served in several product oriented engineering and marketing capacities dealing with Power Control Systems, leading to Director of Engineering, Switchgear. At retirement, he held the staff position of Division Engineer.
In his tenure, he made numerous contributions to the development and advancement of power switchgear and controls for engine generator power systems. He has pioneered high current switchgear designs leading to the first Low Voltage Switchboard listed to UL 891 and Low Voltage Switchgear listed to UL 1558 for 6000 Amps continuous current rating. Later, listed designs for both UL 891 and UL 1558 were achieved for 10,000 Amps continuous current ratings and fault current ratings up to 200,000 Amps.
He has also introduced many power system control strategies and patented devices such as a random input sequencer, multiple circuit interlock and others. Among these are shared patents for
Power system generator scheduling real load monitor to activate and deactivate generators in response to changes in real time load.

Distributed generation unintentional islanding detection.

Single phasing detection in the presence of regenerated outed phase in three phase shell and core transformers.

Load switching Random Input Sequencer

First Start Multiple Circuit Interlock
As Division Engineer his responsibilities included management and supervision of the ASCO High Power Product Development Laboratory. He has consulted on and conducted numerous investigations into power system phenomena concerned with the generation, distribution and control of on-site power and load transfer.
Mr. Daley has written and presented several tutorials on generation, distribution and control of on-site electric power as well as other topics. He has published several papers and articles for IEEE, EGSA and industry periodicals. These include Transaction papers in both the IEEE and SAE. He is the 1999 Prize Paper Award recipient from the Power Systems Engineering Committee of the Industry Applications Society of the IEEE.
Since retirement, he has worked with ASCO as a consultant continuing to address technical issues concerning power system phenomena. Applying the decades of experience in user power generation, distribution and control systems, he formed his own company, Facilities Electrical Consulting Services to make his expertise available to the industry. As a result, he has worked on a number of projects as an independent consultant in forensic engineering and power generation distribution and control.
Email:
Address:1942 Grigio Pl, , Easton, Pennsylvania, United States, 18045
---
Agenda
7:00 PM Welcome and Introductions, check in with R2 WIE chairs
7:30 PM Presentation
8:30 PM Wrap up & Adjourn, Networking can continue beyond 8:30 PM
---