Equalizer Technology for Lithium Ion Batteries
---
IEEE Day - October 4th, 2022
"I've got to be part of that"
1.0 PDH to be awarded to all registrants that fully attend the event.
---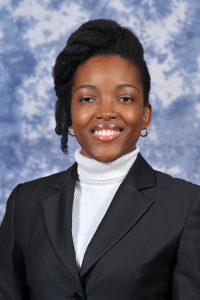 Please join the IEEE Toledo Section for a discussion of the research and development of equalizer technology for lithium ion batteries.
This will be strictly a webinar based event. All registrants that fully attend the event will be awarded 1.0 Professional Development Hour (PDH).
---
Date and Time
Location
Hosts
Registration
---
Date: 04 Oct 2022
Time: 06:15 PM to 07:45 PM
All times are (GMT-05:00) US/Eastern
Add Event to Calendar
Microsoft Teams Link will be sent to all registrants several days before the presentation.
Steven L. Root, P.E.

Technical Programs Chair

IEEE Toledo Section
Starts 11 September 2022 01:59 PM
Ends 01 October 2022 11:59 PM
All times are (GMT-05:00) US/Eastern
No Admission Charge
---
Speakers
Topic:
Equalizer Technology for Lithium Ion Batteries
Lithium ion batteries require an active equalizer (AEQ) or a bilevel equalizer (BEQ) to transfer charges between the series connected cells or sections of cells. This research developed a suite of tools that are adequate for the design of BEQ and inductor based AEQs. The AEQ Inductor tool, the Efficiency Measuring Apparatus, and the EQU Design App were tested and validated against physical experimentation. The accuracy of these design tools proved to be higher than 98% compared to experimental results.
Biography:
Dr. Ngalula Sandrine Mubenga, P.E. is an Assistant Professor at the Engineering Technology Department at the University of Toledo (UT), Ohio, USA where she received the BAchelor's (2005), Master's (2008) and Doctorate (2017) degrees in Electrical Engineering with honors. Her research areas include battery management systems, electric vehicles, and renewable energy systesm. Her battery research won the 2018 IEEE National Aerospace & Electronics Conference Best Poster Award in the USA, while her hybrid electric vehicle research won the 2008 University of Toledo EECS Department Most Outstanding Thesis Award. Prior to this role, Sandrine was the Manager of Electrical Engineering at UT where she helped manage a $65 Million budget. She is a registered Professional Engineer in the State of Ohio, USA since 2011. Sandrine is a Senior Member of IEEE and has received many awards including the 2018 IEEE Engineer of the Year Award from the Toledo Section. She has also received the 2022 Outstanding African Achiever from the University of Pretoria's African Genius Award.
Email:
Address: , , Toledo, Ohio, United States
---
Agenda
6:15 PM - 6:25 PM Log in
6:25 PM - 6:30 PM Webinar instructions and Introductions
6:30 PM - 7:30 PM Presentation
7:30 PM - 7:45 PM Question & Answer Session
---
About IEEE
IEEE is the world's largest technical professional organization dedicated to advancing technology for the benefit of humanity. Follow IEEE Toledo at https://www.linkedin.com/company/ieee-toledo-section
---