IEEE Day 2022 - UEFS
---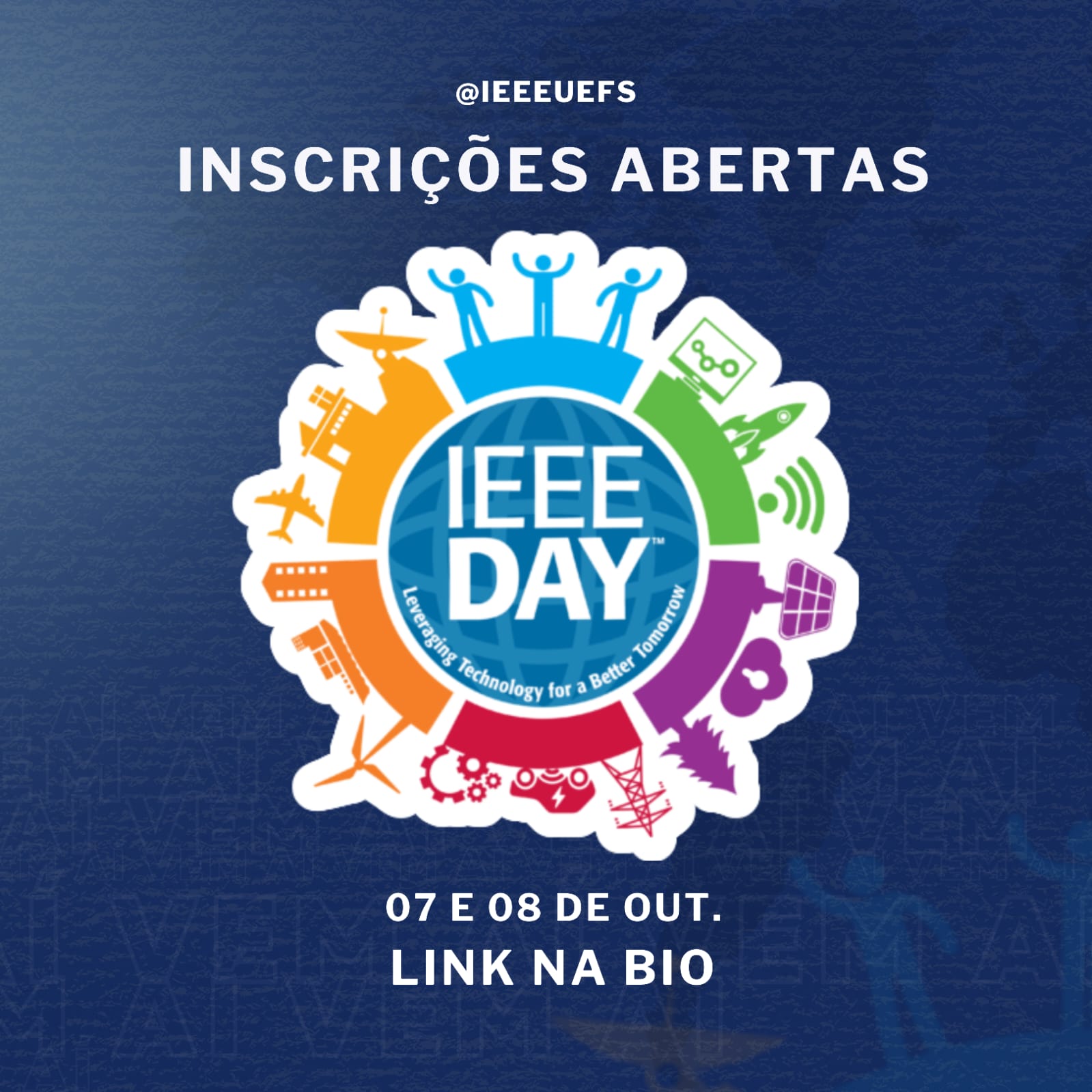 IEEE Day commemorates the first time in history when engineers from around the world and IEEE members came together to share their technical ideas in 1884. The theme of IEEE Day is: "Harnessing Technology for a Better Tomorrow". While the world benefits from what's new, the IEEE focuses on what's next.
The worldwide celebrations demonstrate the ways thousands of IEEE members in local communities come together to collaborate on ideas that leverage technology for a better tomorrow. We celebrate IEEE members!
We are waiting for you!
---
Date and Time
Location
Hosts
Registration
---
Start time: 07 Oct 2022 07:00 PM
End time: 08 Oct 2022 07:00 PM
All times are (UTC-03:00) Brasilia
Add Event to Calendar
https://www.even3.com.br/ieeeday2022uefs
Starts 28 September 2022 12:00 AM
Ends 06 October 2022 12:00 PM
All times are (UTC-03:00) Brasilia
No Admission Charge
---
---
Agenda
October 7, 2022
19h - Opening
21:00 - Conversation about the IEEE
October 8, 2022
2 pm - Workshops
4 pm - Workshops
6 pm - Closing
---