IEEE Day 2022 - Canada Wide (Virtual)
#IEEEDay
#STEM
#young
#networking
#professionals
#montreal
#ottawa
#learning
#humanitarian
#sight
#student
#engineering
#development
#session
#WIE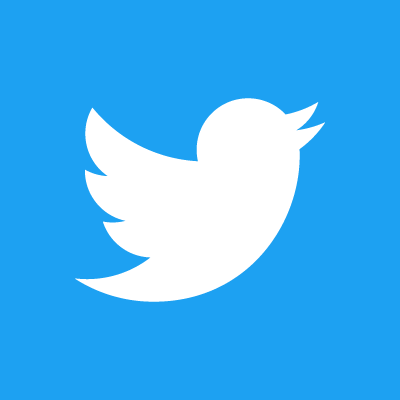 ---
Join us in Canada wide IEEE Day 2022 celebration event which is hosted by active affinity groups and student branches across the Canada. The whole community in Canada have an opportunity to connect with IEEE President and participate in a virtual talk given by President and vice president. This year we also have a special guest from Montreal Section who will give a talk in French language and this is the first time that we are making this event bilingual. We sincerely invite all students, IEEE members, individuals and professionals across the Canada to join us and celebrate this annual occasion.


Moderator: ROBERT L. ANDERSON, P.Eng, Director of IEEE Region 7

Rob is Smart Grid Engineer at Itron Inc., a world leader in metering equipment and information management solutions for electric, gas and water utilities. He performs engineering tasks as part of Itron's Global Solutions Delivery Group. In his role he uses business process re-engineering to develop technical solutions and management processes for the implementation of systems or enterprise-wide solutions using Itron's hardware and software products. He is currently working as a Smart Grid Engineer in Itron's Distributed Intelligence Center of Excellence. Prior to joining Itron, Rob had a brief stint working with Alberta Department Energy working in Transmission Line Regulation. While he was an independent consultant, he formed SIMMARIX, an independent Meter Data Management and Consulting Organization. Rob also spent 11 years working for ENMAX Corporation, the electric utility for his home city of Calgary. During his eleven-years at ENMAX, he held numerous positions with increasing responsibility in management, customer service, engineering, and contracts management. Rob is active in the engineering profession. His volunteer activities include IEEE volunteer of 30+ years, APEGA Mentoring Program mentor, speaking with U-Calgary new engineering students about careers and regularly judges at science fairs and student project/paper competitions.

---
Date and Time
Location
Hosts
Registration
---
Date: 04 Oct 2022
Time: 02:00 PM to 03:30 PM
All times are (UTC-05:00) Eastern Time (US & Canada)
Add Event to Calendar
Starts 24 September 2022 12:42 PM
Ends 04 October 2022 01:00 PM
All times are (UTC-05:00) Eastern Time (US & Canada)
No Admission Charge
---
Speakers

Jason Gu
Biography:
Dr. Jason GU received the bachelor's degree in Electrical Engineering and Information Science from the University of Science and Technology of China, in 1992, the master's degree in Biomedical Engineering from Shanghai Jiao Tong University in 1995, and the Ph.D. degree from the University of Alberta, Canada, in 2001.
He is currently a Full Professor of Electrical and Computer Engineering with Dalhousie University, Canada. He is also a Cross-Appointed Professor with the School of Biomedical Engineering for his multidisciplinary research work. He has over 26 years of research and teaching experience and has authored over 350 conference papers and articles. His research areas include robotics, biomedical engineering, rehabilitation engineering, neural networks, and control. He is a fellow of the Engineering Institute of Canada and Canada Academy of Engineering. He has been the Associate Editor of the Journal of Control and Intelligent Systems, IEEE Transactions on Automation Science and Engineering, IEEE Transactions on Mechatronics, IEEE SMC Magazine, the International Journal of Robotics and Automation, Unmanned Systems, the Journal of Engineering and Emerging Technologies, and IEEE Access. Dr. Gu is currently IEEE Canada Past President for 2022-2023.
Address:Canada

ANADER BENYAMIN-SEEYAR
Biography:
"ANADER BENYAMIN-SEEYAR (IEEE Member 1975, Senior Member 1991, Fellow EIC 2012, Senior Life Member 2016)
Anader is a Senior Project Manager of Transportation Systems – Rail & Transit Canada. WSP Canada Inc. since 2019. He was Senior Telecommunications Specialist at Le Groupe SM International, leading expert for Telecommunications and Security Systems development involved with Telecom pre- and post-sale projects and project management for many National and International programs for many years. He received the B.Sc. degree from Iran University of Science & Technology, the M.Sc. degree from McGill University and the Ph.D. degree from Concordia University (1985) all in Electrical Engineering. He is an Affiliate Associate Professor at Concordia University, where he taught for many years as part-time teacher & researcher. Since 1985, he worked for advanced technology and engineering companies such as WSP Canada, Le Groupe SM International, Apollo Microwave, ISR Technologies, PolarSat, ART Advanced Research Technologies, Harris Corporation (Montreal), Vistar Telecommunications, Spar Aerospace/ ComStream (or MDA Corporation), and Bell-Northern Research (BNR) in the areas of satellite and terrestrial communications.
He has been with the IEEE Montreal Section as Section Secretary and Section Chair (2006-2008). He initiated and chaired the IEEE Teachers In Service Program (TISP) Committee of Canada (2009-2013). He is Nomination & Awards Committee Chair of the Montreal Section. He is VP of IEEE Canadian Foundation Committee (ICF) Development Committee program. He was Coordinator of the Global IEEE ComSoc Distinguished Lecture Tour (DLT/DSP) and presently represents Regon7 (Canada) for the IEEE ComSoc. Further, he was involved in many National and International conferences, such as Microwave Theory & Technology (MTT) 2012 and ICC 2021 both in Montreal. He was actively contributing to the development of IEEE 802.16 Standardization.
He is Chairing Communications & Information Theory Chapter of the Section, since 2009 and was instrumental in helping the chapter to win the North America Award and the Global IEEE Communications Society Chapter-of-the-Year Award in 2012. He is vice-President, IEEE Foindation's Development Committee. He led IEEE Montreal Section to win IEEE Canada's Large Section Award for 2008 and he was awarded with the IEEE MGA Leadership Award for 2008. He won the 2014 IEEE J.J. Archambault Eastern Canada Service Award. Winner of 2019 IEEE Canada W.S. Read Outstanding Service Medal."
Address:Canada
---
Agenda
All times are EST.

02:00 PM - 02:05 PM : Opening remarks and welcome by Robert L. Anderson, IEEE R7 Director
02:05 PM - 02:30 PM : Talk by Jason Gu, Vice-President, IEEE R7 (English Presentation)
02:30 PM - 02:55 PM: Talk by Anader Benyamin-Seeyar, IEEE COMSOC, Montreal Section (French Presentation)
02:55 PM - 03:05 PM: Q & A
---