[Red Dwarf Stars Series] The Coolest Technology Industry You've Never Heard About—Needs You
#ieee
#rising
#stars
#conference
#red
#dwarf
#series
#professional
#development
#students
#young
#professionals
#webinar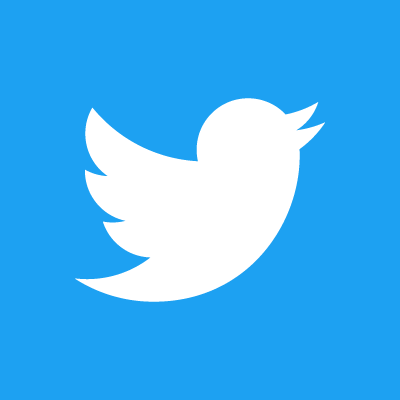 ---
2023 IEEE Rising Stars Conference team presents
THE RED DWARF STARS SERIES
The Coolest Technology Industry You've Never Heard About - Needs You
AV Industry Panel
Red Dwarf stars are the smallest and emerging in the universe. The Red Dwarf events represent the formation and growth of our IEEE Rising Stars Conference. The 2023 IEEE Rising Stars Conference team will be hosting a series of monthly events to show you a glimpse of what we are preparing for the conference. We'll be sharing some professional development and technical content throughout this series, as well as some of the networking experience.
Join us on a series of informative and engaging events as we prepare for our large stage at the 2023 IEEE Rising Stars Conference, January 3-5, in Las Vegas at the Tropicana Hotel.
Visit our website at: https://ieee-risingstars.org/
AV Industry Panelist:
- [Moderator] Cindy Davis, Content Director, AV Technology
- Steve Greenblatt, President & CEO, Control Concepts, Inc.
- Andrew Hinnenkamp, Principal, Electrical Management, Modulus
- Genevieve Ickovic, Sales Manager, AVI-SPL
- Joe Polasik. Principal, Technology Management, Modulus
- Joseph Valerio, Program Director, Member Engagement, AVIXA
Presentation Description:
There's a technology industry that has been clamoring for new talent since before your parents got their first cell phone. This industry creates products and develops systems to enable commercial and residential buildings to automate everything from entertainment systems, AI-driven meeting room solutions, unified communications, and environmental controls. This industry integrates and connects audio, video, communications, and environmental systems—globally. It's a multi-billion-dollar industry, yet few are aware that the integrated Audio Video industry is an exciting career path.
During the past decade, the AV industry has melded with IT as almost everything needs to run on a network. This is even more reason for the need for new talent to enter the workforce.
Our panel would like to share some insight with you about this very cool industry and answer your questions. The panel comprises experts from leading organizations and companies representing commercial and residential technology integration.
---
Date and Time
Location
Hosts
Registration
---
Date: 17 Nov 2022
Time: 07:00 PM to 08:00 PM
All times are (UTC-08:00) Pacific Time (US & Canada)
Add Event to Calendar
Starts 01 November 2022 12:05 AM
Ends 17 November 2022 08:00 PM
All times are (UTC-08:00) Pacific Time (US & Canada)
No Admission Charge
---
Speakers
Panel Moderator
Biography:
Cindy Davis, Content Director
AV Technology
For more than 20 years, Cindy Davis has developed and delivered content for the AV/IT industry's top print and online publications as well as at live events and trade shows. Davis enjoys exploring the ethos of converged technology spaces as well as diving deep into the complex topics that shape the AV/IT industry.
Panelists
Steve Greenblatt, President & CEO
Control Concepts, Inc.
Steve Greenblatt, CTS, is President, CEO, and Founder of Control Concepts, Inc. (controlconcepts.net), a leader in the integration of manufacturers' products with AV control system platforms through the development of drivers, modules, plugins, middleware, and support services. Since 1997, Steve has built a successful business by developing and empowering a strong team, whose efforts result in lasting relationships with manufacturers, technology managers, consultants, and integrators. Steve has served on several industry councils, committees, and boards for the betterment of the audiovisual industry. Steve regularly contributes to industry publications including AV Technology and Systems Contractor News. He also hosts the A State of Control podcast on AVNation.tv and the Ask The Programmer podcast focusing on the control, programming, and automation.
Steve graduated from Lehigh University with a BS in Electrical Engineering. He is also a Strengthscape Certified DiSC Trainer.
---
Andrew Hinnenkamp, Principal, Electrical Management
Modulus
Andrew Hinnenkamp is a talented creator, driving forward-thinking design solutions for
complex power and automation systems. He is currently focused on company
growth and business operations for Modulus.
---
Genevieve Ickovic, Sales Manager
AVI-SPL
Genevieve Ickovic has been a sales leader for more than 30 years. She started her career at Xerox Canada and held various roles at Steelcase, most recently as regional VP for Florida and Caribbean. During the pandemic, she shifted her focus to technology as sales manager for AVI-SPL in south Florida. She brings her insights about people, work and workplace and the connection with technologies to enable superior user experiences. Genevieve is also a board member of the local Southeast Florida CoreNet Chapter as well as an active ULI member and participates on various panels.
---
Joe Polasik, Principal, Technology Management
Modulus
Joe Polasik is a superior problem solver, excelling in the design and deployment of complex low-voltage automation systems. He is currently focused on finance operations and project execution for Modulus.
---
Joseph Valerio, Program Director, Member Engagement
AVIXA
Joseph Valerio has been with AVIXA since 2013 where currently he is the lead project manager for its global member programs, sponsorships, and events. In this role he oversees strategic operations and programs of AVIXA's 501(c)(3) charitable Foundation. In previous roles at AVIXA, Joseph liaised with higher education institutions to implement audiovisual curricula in high schools, tech schools, and colleges/universities; Built strategies with industry partners, allied associations, and consultants, to include AV curricula in degree or certificate programs globally. He supported the commercial audiovisual industry through creation of training and certification programs.
---
Biography:
---
Description of Organizations:
---
AVI-SPL
AVI-SPL is a digital enablement solutions provider that transforms how people and audiovisual (AV) and unified communications (UC) technology connect to elevate experiences, create new value, and enable organizations to thrive and grow. We are the leading provider of collaboration technology solutions, which include our award-winning managed services. Our highly trained team works hand-in-hand with organizations worldwide, including more than 86% of Fortune 100 companies.
AVIXA
AVIXA is the Audiovisual and Integrated Experience Association, producer of InfoComm trade shows around the world, co-owner of Integrated Systems Europe, and the international trade association representing the audiovisual industry. Established in 1939, AVIXA has more than 11,400 enterprise and individual members, including manufacturers, systems integrators, dealers and distributors, consultants, programmers, live events companies, technology managers, content producers, and multimedia professionals from more than 80 countries. AVIXA members create integrated AV experiences that deliver outcomes for end users. AVIXA is a hub for professional collaboration, information, and community, and is the leading resource for AV standards, certification, training, market intelligence, and thought leadership.
AV Technology
AV Technology content bridges the knowledge gap so that technology managers are fully equipped with what they need to know to make the best possible AV/IT technology purchase decisions for their organizations. AV Technology provides a forum for end-users to share success strategies and learn from the experts.
CEDIA
CEDIA is the global membership association that serves the home technology industry through advocacy, connection, and education. Founded in 1989, CEDIA fights for the rights and interests of its members in governmental bodies around the world, gathers industry professionals worldwide, and creates the trainings, standards, and certifications that ensure the industry excels and attracts new workers. CEDIA co-owns Integrated Systems Europe, the world's largest AV and systems integration exhibition, and founded CEDIA Expo, the world's largest annual residential technology show. Today, over 30,000 CEDIA members deliver home technology solutions that enrich our lives.
Control Concepts
Founded in 1997, Control Concepts is the premier provider of specialized software and services for the Audio Visual (AV) industry. Our highly-qualified team of experienced technology professionals specializes in software development, control programming, and specialty services for AV systems. Today, businesses cannot operate successfully without seamless AV system communication. Whether through software development, system programming, control modules, or middleware solutions, Control Concepts facilitates reliable, consistent, and intuitive operation of AV systems, helping manufacturers, technology managers, consultants, integrators, and end-users be more effective and efficient. With mainstream programming languages and creative solutions, we aim to surpass the perceived boundaries and constraints of traditional audiovisual systems.
Modulus
Modulus is a professional engineering firm fueled by possibility and focused on innovation. We specialize in collaborative, forward-thinking design that leads the way for incredible projects in the residential, commercial, hospitality, institutional, and public works sectors. We provide electrical, lighting, and technology design services and have made it our priority to curate great working relationships with structural and mechanical design partners for full-service engineering. As we explore new markets, we look to expand our expertise in the power industry to improve grid resiliency and smart grid development. Smarter Buildings. Smarter energy. Smarter cities. Our vision of a sustainable future starts with implementing the next generation of smart infrastructure and technologies.
---