INCOSE, APTA, and IEEE NY VTS - Technology Forum
#IEEE
#APTA
#INCOSE
#ConOps
#Stakeholder
#Engagement
#Systems
#Engineering
#transportation
#rail
#transit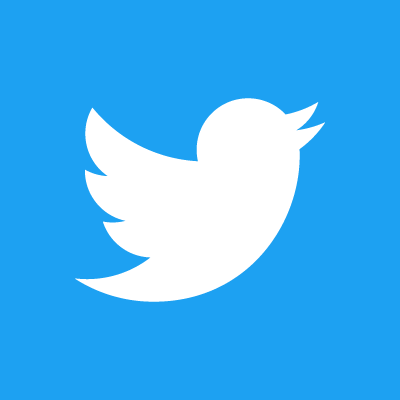 ---
Please join the INCOSE Liberty Chapter, APTA Systems Engineering Subcommittee, and the IEEE NY Vehicular Technology Society in a joint forum,
Presenting the paper Storytime, Audience to Authors: Enhancing Stakeholder Engagement. *Recipient of the 32nd Annual International Symposium Best Paper Award by INCOSE Technical Operations.
Paper Abstract:
This paper is largely aimed at Public Agencies, such as Infrastructure and Transit authorities. The creation and development of projects at these agencies impacts multiple layers of stakeholders, who, in the collective experience of the authors, are often not involved in the project until the middle or end of the development phase or not until they have to use the system. These neglected end users and influencers of the system do not have a timely voice – they are effectively excluded.
This paper advocates for the early engagement of all defined stakeholders; the obvious and the unconventional, both internal and external to the agency. This paper does not provide a detailed ConOps process but rather defines what a ConOps is, why it is necessary, and at what stage in the project should one be developed. The principal conversation herein focuses on how to determine who the audience is for the system of interest (SOI) and ways to engage them. The paper describes a holistic approach to the creation and development of a ConOps deliverable by engaging the audience, who become stakeholders and effectively, authors. This paper concludes with a case study encompassing the discussion.
Authors:
Dale Brown - Hatch, Chicago, IL
William Gleckler - Metropolitan Transit Authority, New York, NY
Chamara Johnson - WSP, New York, NY
Devon McDonnell - WSP, New York, NY
Allison Ruggiero - Metropolitan Transit Authority, New York, NY
Denis Simpson - WSP, London, UK
---
Date and Time
Location
Hosts
Registration
---
Date: 08 Dec 2022
Time: 05:30 PM to 07:00 PM
All times are (UTC-05:00) Eastern Time (US & Canada)
Add Event to Calendar
If you are not a robot, please complete the ReCAPTCHA to display virtual attendance info.

1 Penn Plaza
54th Floor, Suite 5420
New York, New York
United States 10119

Building:

Jacobs Engineering Office
---
Co-sponsored by

INCOSE Liberty Chapter and APTA Systems Engineering Subcommittee
Starts 18 November 2022 12:00 PM
Ends 07 December 2022 12:00 AM
All times are (UTC-05:00) Eastern Time (US & Canada)
No Admission Charge
---
Speakers
Dale Brown
of Hatch
Biography:
Director - Systems Engineering at Hatch. Dale has worked as the seconded Requirements Manager for Bombardier on the Long Island Railroad / Metro-North Positive Train Control program and the Systems Engineering Manager for the BART CBTC train control modernization program.

Dale has acquired expertise in embedded control of specialty equipment, mining, heavy construction, military and rail vehicles throughout the US, Canada, South America, and Europe. Dale is a licensed professional engineer with extensive design, management, and business development experience. He has been awarded a number of patents in the areas of PTC, train control and inter-consist trainline communications.

Dales' industry experiences include: WSP (AVP Systems Engineering), MARTA (Seconded Director of Sys-tems Engineering), Atkins (Director of Systems Engineering), NYCT (ANA SE Manager for the ISIM-B Project), Electro-Motive Diesel (Systems Engineering – PTC and Locomotive Control), GE Transportation Sys-tems (Section Manager - Controls and I-Based), Alcatel Transportation Automation Systems (Design Manager – Vehicle Controls), Rovehn Engineering Corporation (President & Founder), Alford International (Senior Consulting Engineer), GM Light Armored Vehicle (Senior R&D Engineer) and General Motors Lo-comotive Group (Senior QA Test Engineer, Senior Design Engineer).

Dale is co-Chair of the INCOSE Transportation Working Group and co-Chair of the INCOSE Configuration Management Working Group. Dale is the chair of the APTA Systems Engineering Subcommittee, the relationship manager for the APTA/INCOSE cooperative agreement and technical lead / project manager for the new APTA Systems Integration Standard currently under development.
Chamara Johnson
of WSP
Biography:
Director, T&R Systems Engineer at WSP. Her systems engineering experience spans the whole system lifecycle with a strong emphasis on concept development, requirements, and test, working across various industries, including DOD, non-profit Oceanographic, and Transportation, in the US and UK. Chamara has a BS in Electrical Engineering from the Georgia Institute of Technology and a MS in Engineering Management/ Systems Engineering from the University of Maryland, Baltimore County.

She is an active member of INCOSE's Transportation WG, Infrastructure WG, and Integration, Verification and Validation WG; Vice-Chair of Section Activities of the IEEE New York Section Executive Committee, and Chair of the IEEE NY Chapter of the Vehicular Technology Society; as well as a member of the APTA Systems Engineering Subcommittee. Chamara is also a Certified Systems Engineering Professional.
---
Agenda
5:30 - Check-in & refreshments
6:00 - Begin Presentation
6:30 - Q&A
---
This is a HYBRID event - Please indicate at registration under 'Special Requests' whether you will attend in person or virtually. Virtual details will be provided to all registered participants, the week of the event.
The forum is free and open to all INCOSE, APTA, and IEEE members, as well as non-members.
PDH credits available. Fee for the PDH credit award is $5. Payments by cash only.
---