Webinar: Solar Generators in Ukraine: A Case Study on Resilience by New Use Energy
---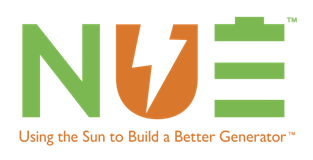 This webinar will discuss how people facing intermittent and unreliable grid conditions in tough environments can use solar generators to power critical infrastructure.
Speaker: Paul Shmotolokha is an IEEE member in Seattle. He presented and exhibited at GHTC 2022. Paul is the CEO of New Use Energy (NUE).
NUE's solar power systems are being deployed in Ukraine for backup power for their hospitals.

REGISTER NOW @ https://www.newuseenergy.com/webinar-solar-generators-in-ukraine-a-case-study-on-resilience/
---
Date and Time
Location
Hosts
Registration
---
Date: 30 Nov 2022
Time: 09:00 AM to 10:00 AM
All times are (UTC-08:00) Pacific Time (US & Canada)
Add Event to Calendar
REGISTER NOW @ https://www.newuseenergy.com/webinar-solar-generators-in-ukraine-a-case-study-on-resilience/
pshmotolokha@newuseenergy.com

Co-sponsored by

Paul Shmotolokha, CEO of New Use Energy (NUE)
---
---