OPEN DAY 2023 by IEEE IUB Student Branch
---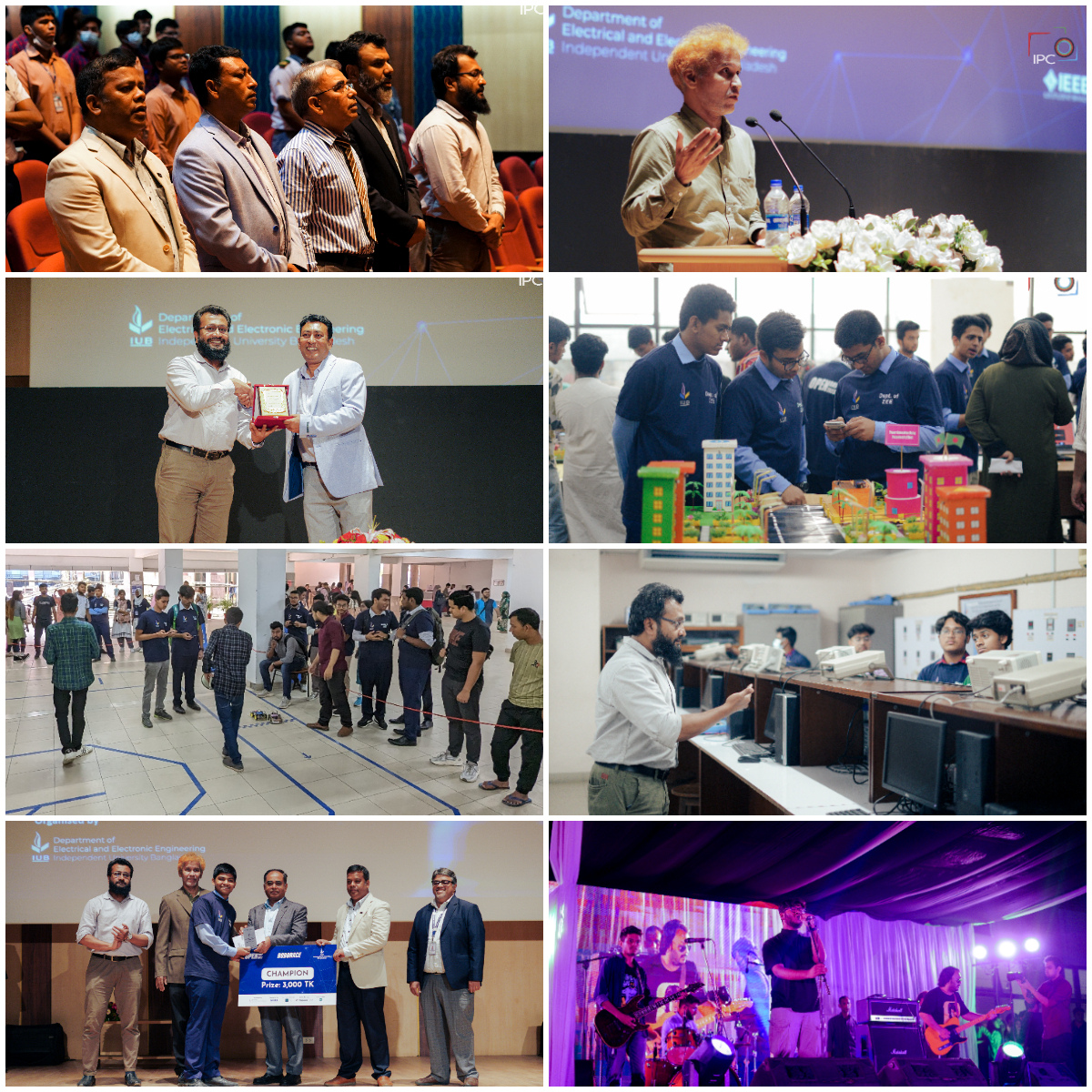 On March 21st, 2023, the Department of Electrical and Electronic Engineering (EEE) at Independent University, Bangladesh (IUB) conducted its highly anticipated OPEN DAY 2023 event supported by IEEE IUB Student Branch. The purpose of the event was to inspire and encourage students to pursue science and engineering fields while providing an opportunity for students to experience IUB's state-of-the-art facilities and labs. Students from top schools and colleges attended the event, participating in various competitions such as Robo-race, Project showcase etc. The event also featured an intra-IUB football tournament (futsal) which added a competitive element to the event. The event's highlight was the presence of Engr. Mohammad Mynul Islam, Director and COO of Energypac wires and cables Ltd., who gave a motivational speech to the students about the importance of pursuing a career in engineering and science. Mr. Islam shared his personal experiences and the challenges he faced in his career, inspiring the students to work hard and never give up on their dreams. The event concluded with performances from different clubs like IUB THEATRE CLUB, IUB MUSIC CLUB and IUB DANCE CLUB which added a vibrant and colorful atmosphere to the event.
OPEN DAY 2023 was a great success, as it provided a platform for students to learn about the opportunities available in the field of engineering and science. The event also allowed students to interact with IUB faculty members and current students, providing them with valuable insight into life at IUB.
The Department of EEE at IUB is committed to promoting science and engineering and OPEN DAY 2023 was just one example of the department's dedication to this mission. The event was a great opportunity for students to learn and grow and we look forward to seeing the impact it will have on the future generation of engineers and scientists.
---
Date and Time
Location
Hosts
Registration
---
Date: 21 Mar 2023
Time: 10:00 AM to 06:00 PM
All times are (UTC+06:00) Astana
Add Event to Calendar
Email: ieeeiubsb@iub.edu.bd

FB Page: www.facebook.com/ieeeiubsb
---
---
Media
---