Privacy-Preserving Protocols for Health Informatics
#health
#informatics
#engineering
#privacy
#wie
#youngprofessionals
#data
#planning
#STEM
#professional
#development
#computerscience
#science
#computer
#protocols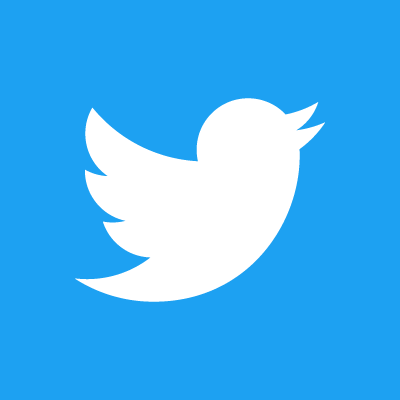 ---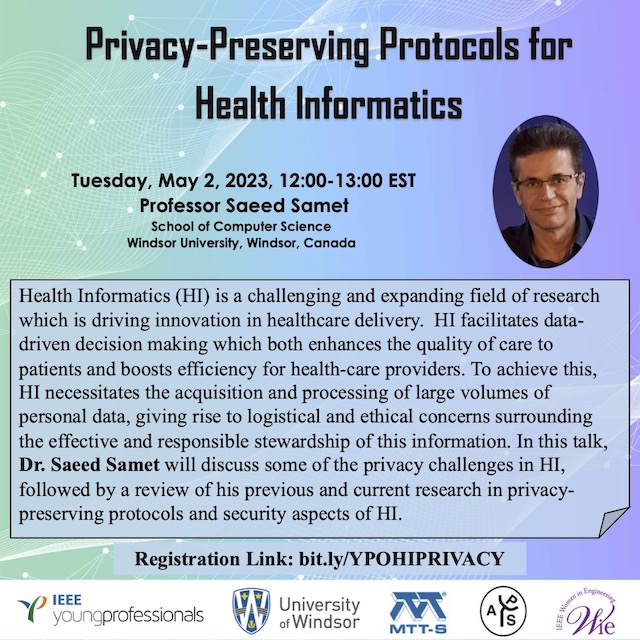 Health Informatics (HI) is a challenging and expanding field of research which is driving innovation in healthcare delivery. HI facilitates data-driven decision making which both enhances the quality of care to patients and boosts efficiency for health-care providers. To achieve this, HI necessitates the acquisition and processing of large volumes of personal data, giving rise to logistical and ethical concerns surrounding the effective and responsible stewardship of this information. In this talk, Dr. Saeed Samet will discuss some of the privacy challenges in HI, followed by a review of his previous and current research in privacy-preserving protocols and security aspects of HI.
---
Date and Time
Location
Hosts
Registration
---
Date: 02 May 2023
Time: 12:00 PM to 01:00 PM
All times are (GMT-05:00) Canada/Eastern
Add Event to Calendar
---
Speakers
Topic:
Privacy-Preserving Protocols for Health Informatics
Biography:
Dr. Saeed Samet is a faculty member at the School of Computer Science, University of Windsor, and an adjunct professor at the e-Health Research Unit, Faculty of Medicine, Memorial University. From 2012 to 2017, he served as an assistant professor at Memorial University.

Prior to that, he was a Post-Doctoral Fellow at the e-Health Information Laboratory at the Children Hospital of Eastern Ontario Research Institute from 2010 to 2012, where he designed and developed several secure protocols for various health applications. Dr. Samet earned his Ph.D. in Computer Science from the University of Ottawa in 2010, and his thesis title was "Privacy-Preserving Data Mining". In his thesis, he proposed and designed different protocols on privacy-preserving methods for standard data mining and machine learning techniques.
Email:
Address:401 Sunset Avenue, Lambton Tower, Room 5102, Windsor, Ontario, Canada, N9B 3P4
---