IEEE-USA Livestream Webinar: Project Management
---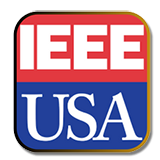 All I Needed to Know about Project Management, I Learned Planning a Wedding
When Diane was planning her wedding, she had an opportunity to work on site at a nuclear power plant assisting in the development of the schedule for the second unit. Her response to the request was "I just need access to a phone during lunch."
If you have planned a wedding, a conference, an event, a move, a remodel, or other big change, you have been a project manager. Diane will provide an overview of project management using examples as small as a wedding to as large as a major power plant. She will also address how Agile may fit into your project or how the PM fits into an Agile project.
For those considering project management careers, she will cover PM and Agile certifications and project management jobs.
---
Date and Time
Location
Hosts
Registration
---
Date: 17 May 2023
Time: 02:00 PM to 03:00 PM
All times are (UTC-05:00) Eastern Time (US & Canada)
Add Event to Calendar
Livestream links will be provided to registrants prior to the event.
David Iams, IEEE-USA




202.530.8374

Daryll Griffin, IEEE-USA




202.530.8337
Starts 19 April 2023 10:00 AM
Ends 17 May 2023 01:00 PM
All times are (UTC-05:00) Eastern Time (US & Canada)
No Admission Charge
---
Speakers

Diane Bowen Collier
Topic:
Project Management
Biography:
Diane Bowen Collier received her BSEE at the University of Texas at Arlington. Following college, she began her career as a System Planner, but soon joined a PMO supporting power plant construction projects. She became a licensed PE in Texas in 1993, a Project Management Professional in 2000, and a Certified Scrum Master in 2010.
Diane worked over twenty years in the electric utility industry for TXU and associated companies. At TXU she served in project management, software development, deregulated electric utility business process development, supply chain, and supervision. Since leaving TXU, she has managed information technology projects for other firms. She is currently an IT project manager for the City of Arlington, Texas.
Diane has a long history of service to the IEEE beginning in college and continuing through today. She is a Life Senior Member and active in the Fort Worth Section, Region 5, and IEEE-USA.
---
Agenda
IEEE-USA's free webinars/events are designed to help you find your next job, maintain your career, negotiate an appropriate salary, understand ethical considerations in the workplace and learn about other career-building strategies and public policy developments that affect your profession.
For information regarding upcoming webinars or to visit our vast webinar archive, please visit: https://ieeeusa.org/careers/webinars/
This program is offered exclusively to active IEEE members.
---
PDHs are available to IEEE members in the U.S.
---